Today's my birthday.  I'm turning 45 today.  Birthday's are always special days in our house and mine will be no exception.  I'm playing hooky all day.  No work and no chores.  And I'm going to enjoy it.
But this birthday has a significance to me that I've been thinking more and more about lately.  I've reached an age my mum didn't.  She died in December 1985 when she was weeks short of her 45th birthday.
There isn't a day that passes when I don't think of my mum.  I seem to miss her more and more as the years go by.  I have her photo in my bedroom so I know she watches over me whilst I sleep and she's one of the first things I see each day.  Although she's not been with me now for 24 years I still feel her presence, her strength and her wisdom.  I wonder what she's making of how my life turned out.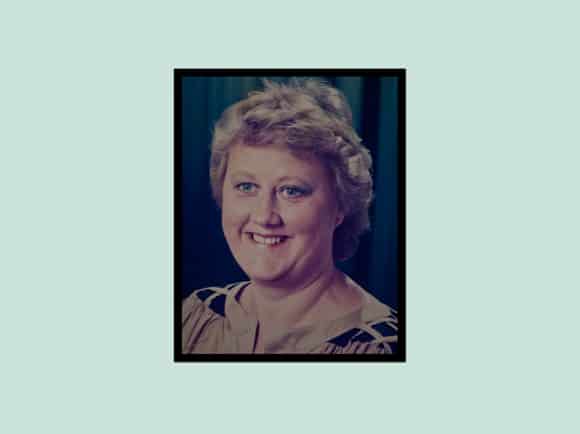 I think it's fair to say that you could tell we were mother and daughter.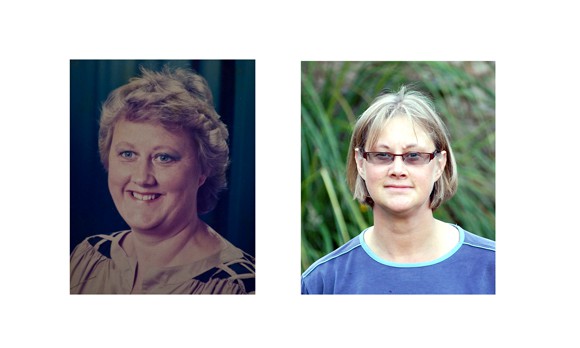 My mum was a fun loving, fun seeking woman.  A modern woman with modern ideas.
I remember clearly the day when she told us that she was going to go to University.  She had her heart set on a course away from home but on balance decided to study at the local University.  At the age of 44 she graduated with a degree in Social Sciences.    These days that might not seem so strange as mature students are common place in higher education.  In those days it was quite a bold thing to do.  It must have been hard for my Dad who had his kids and his wife all at university at the time.  We were the first generations to go to University in our family.
We were so proud of what she achieved.  With a degree in her back pocket there were new opportunities opening up in her life that sadly she was never able to realise.
My mum was the person I turned to when the going got tough.  I spoke to her the night before she died about some problems I was having with my then boyfriend.  As always she saw things more clearly than I did but never told me what to do.  She wanted the best for me but wanted me to make my own choices and find my own way.  If I'd known then that within hours she'd be gone I'd have probably never put down the phone.
But we didn't know.  She was recovering from an operation on her knee after she slipped on the floor in the osteopath's office.  It could have been written like on of the comic farces that played in as an amateur actor, except this one didn't have a happy ending.  She died from pulmonary embolism which would probably wouldn't happen nowadays and arguably shouldn't have happened then.  One of those one in a million chances we were told.  It doesn't make it any easier to accept.
But today I'm not thinking about the sad times I'm remembering the good.  The faintly ridiculous judging by this archive of family photographs.
Me and my mum were pals – here's me when I was a sprog in my cling on pose.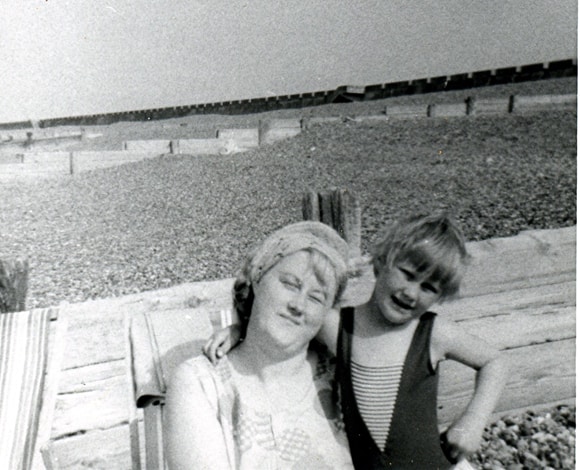 As I got older I still stayed pretty close too.  This was taken on a holiday to Thailand in the 1970s.  We travelled there from Dubai where we lived at the time.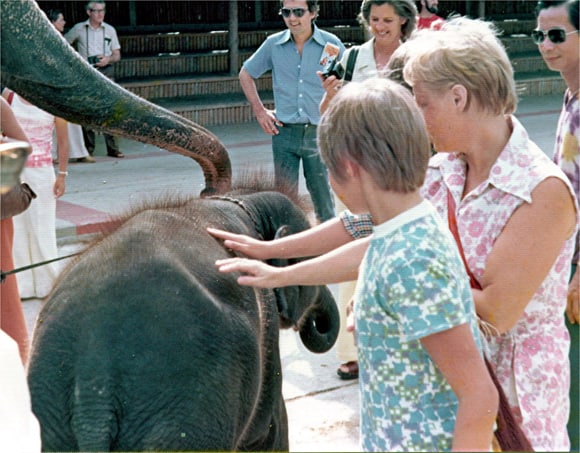 When I look back now, my mum has always have a touch of fashionista in her.  A headscarf instead of a hat.  Just take in those shades too!
Here we are again with the hat's theme.  This time in Malaysia.  I think I look rather fetching in mine!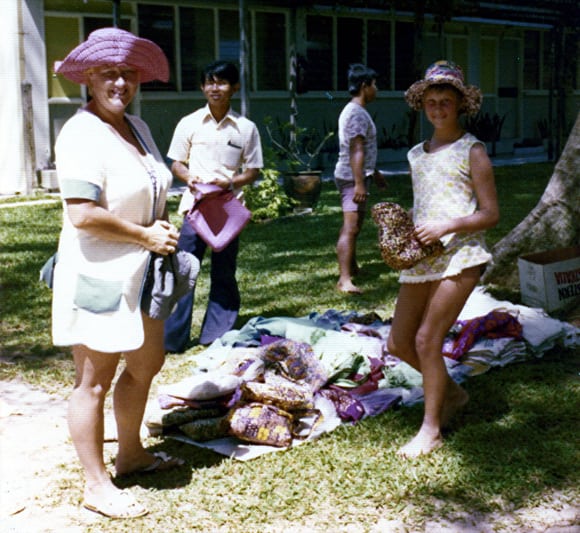 Hmm, not sure that the hat theme works as well here.  It would mess up my nice permed wavy hair. Oh those were the days!  This is Madeira on our last ever family holiday together.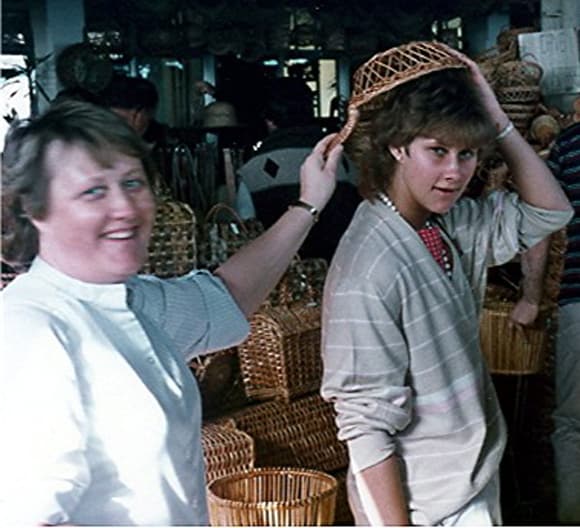 I'm sure there are hundreds of other pictures in my own albums but I've not yet got around to scanning them onto disk.  That's this winter's project.
This is picture is one of my favourites of my mum.  She looks young and stylish.  Also the people in the background tell of an age now gone.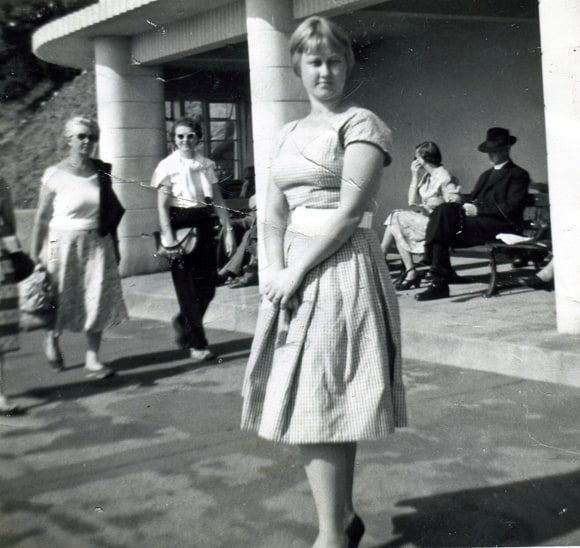 Today I'm thinking about my mum.  All she achieved, all she gave me.  My dad always tells me I am my mothers daughter.  I can't always see it myself.  She had a keen eye for style, a sharp intellect and was extremely quick witted.  There is definitely a bit that's rubbed off but I didn't have have her long enough in my life to learn as much as I'd wanted from her.  I had just emerged from my rebellious teenage years and building a strong mother-daughter friendship and then she was gone.
Looking forward from today I am headed into uncharted territory as far as comparing myself to my mum.  She'll continue to linger large in my life I'm sure but for today  I'm going to celebrate all she achieved in her life as much as what I have accomplished in mine.