Seeing two people celebrate their love and commitment for one another is one of life's finest experiences.  It was my privilege to witness one of the most moving wedding ceremonies of two of the nicest people whose personal experience of New Zealand played a hand in bringing them together.  Having met some of their respective family and friends now it's clear what makes them the generous and loving people they are and why they are so well suited.
The whole celebration was full of personal touches. From the groom's valiant attempts to speak his vows without a wobble in his voice to the speeches full of anecdotes that kept us all amused.  No doubt that the groom's fascination or rather obsession with his beloved Massey Ferguson played a central role in the party spirit.  Needless to say, the bride outshone everyone, just as it should be on her special day!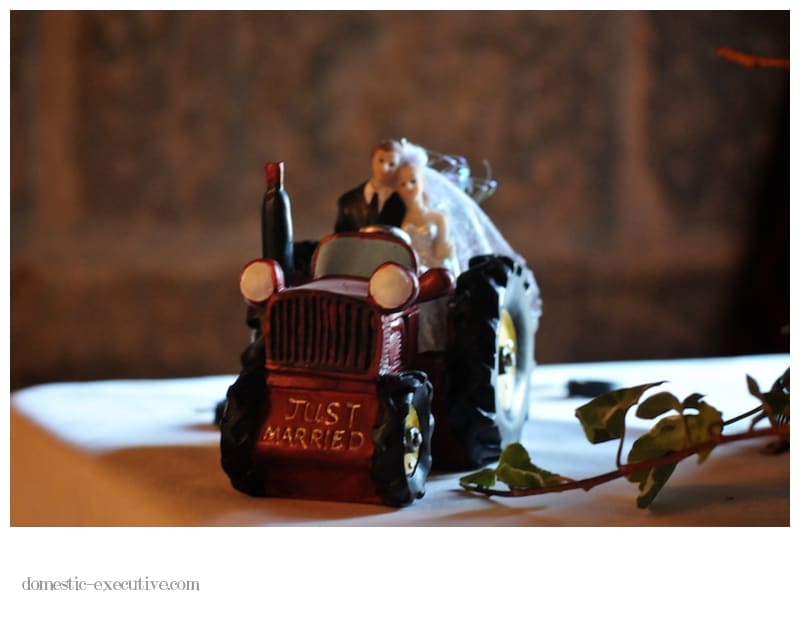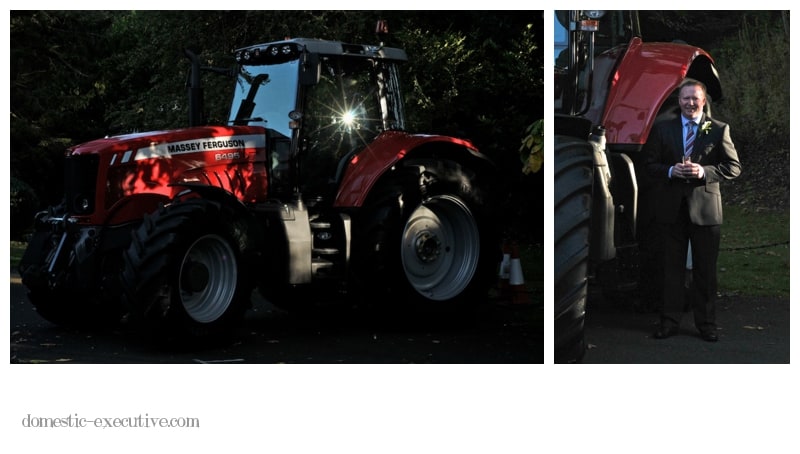 Sarah is almost a frequent flyer to New Zealand and as Steve lived in the North Island for many years, I am sure that they will return many times to visit.  I look forward to their next trip which will be their official honeymoon next year after escaping for a what Sarah called her mini-moon to Scotland immediately after their big day.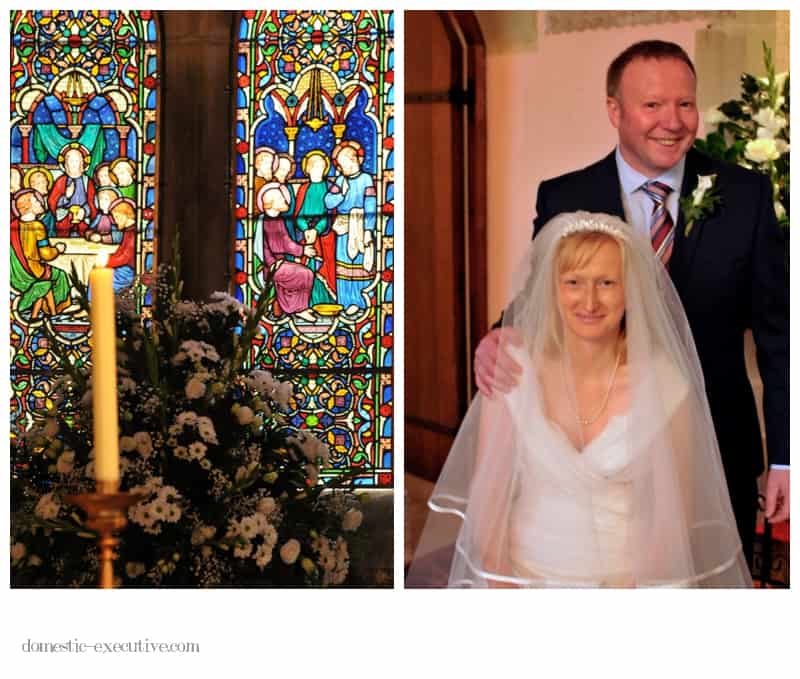 I think the only disappointment with the wedding was the Fortnum and Mason weren't here to party with the guests.  I'm sure they would have loved all the attention since Sarah and her parents are avid fans, even getting a mention in the father-of-the-bride's speech!  I am sure that they will make up for it by giving Sarah plenty of slobbery kisses when she seems them next.  Or maybe they'll just run off with her washing again which was their favorite thing to do when they were puppies.
Sarah and Steve, when you read this post, I want to thank you for inviting me to be part of your special day.  And also to Mr and Mrs Armitage for laying on such a wonderful party for us to enjoy!  It was worth every mile I travelled to be there with you, and some more!