New Zealand has been bathed in sunlight for Christmas allowing the perfect indoor:outdoor flow for the traditional festivities.  There is nothing better than being able to eat your Christmas dinner in the evening light with the surround mountains providing a breathtaking view.  The only downside of such glorious sunshine is that basset hounds and hot weather are not a great mix.  They spent most of the day lolling around in the shade wishing for an ice pack to cool their wrinkled brows.
It was a real pleasure to catch the last of the sunshine as they took an evening perambulation to sniff the evening breeze and take a few snaps.  Fortnum is of course the most obliging of models although for a dog that spends most of his time looking regal it's not hard.  Little Basset however played his camera shy role to perfection.  Making every effort to hide either in the grass or behind his brother.
We had a quiet and restful Christmas enjoying the views shifting only to replenish the table and hold a round robin of telephone calls with family in the northern hemisphere as we all moved through the Christmas Day in our respective time zones.  Hope you all enjoyed your own moments of golden sunshine over the special day.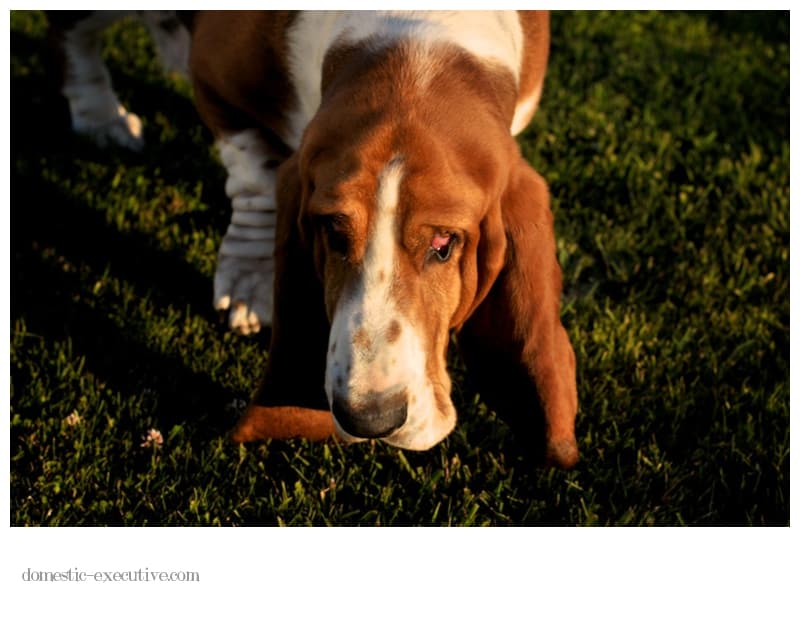 Fortnum crashing on the cool grass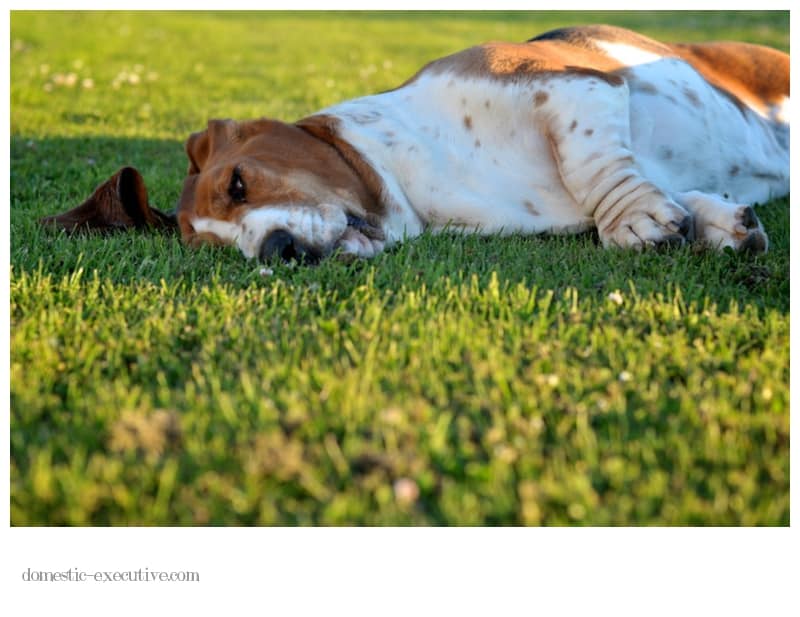 Mason doing his crocodile impression in the grass.  Ready to make a surprise attack on the camera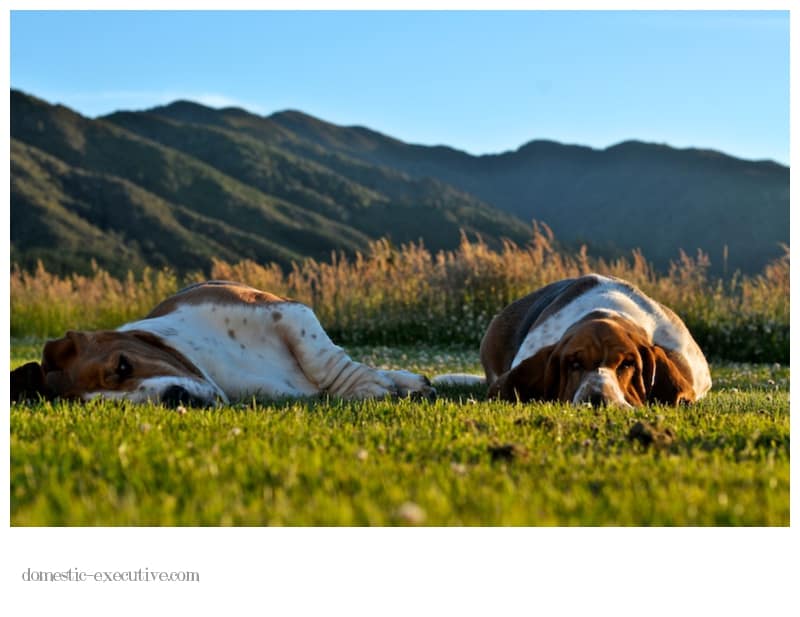 Not quite the look at me pose I was hoping for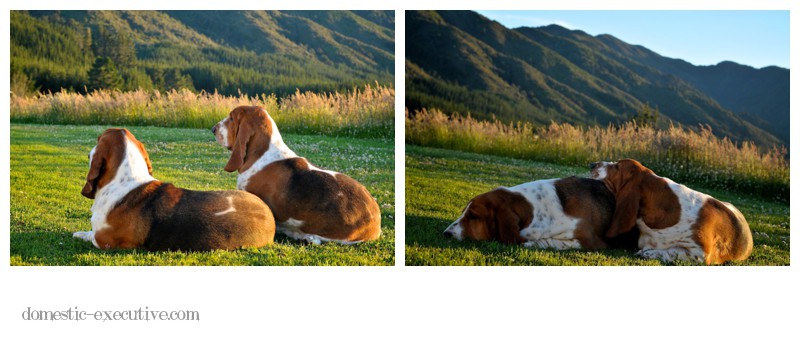 Big Basset at his regal best!