Brunch is a great kiwi tradition where friends and family linger at weekends for food and chat.  Mostly people go out for brunch but today we hosted brunch here at Domestic Executive HQ.  I was originally planning for a laid back, anything goes catering arrangement with all the staple brunch ingredients in stock to cater on demand.    Whilst this might seem like a catering cop out I haven't been up to much advance planning this week.
As luck would have it I needed have worried as the necessary inspiration arrived from an early morning viewing of an episode of the River Cottage Summer series showing in the UK right now.  Once again the wonders of the Internet meant we could enjoy broadcasting from across the globe right here in our corner of the South Pacific.
I hope that my in-laws are taking note, this is this weeks recipe swop.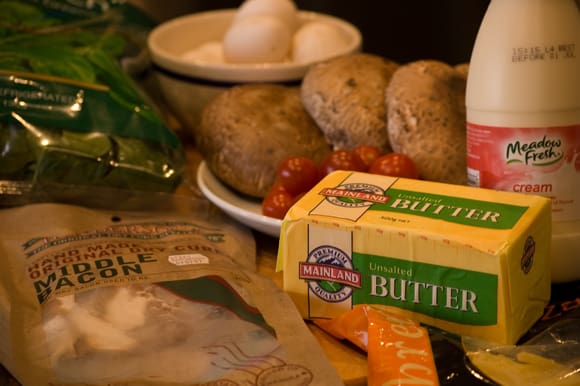 …