We've been a bit short on sunshine in the last few days.  I'm beginning to think that seasonal affective disorder is setting in.  Or perhaps it's the middle-aged birthday blues.
Whatever the reason I was looking for a pick me up and found inspiration with Hugh Fearnley Whittingstall whose latest autumn adventures have just started on kiwi TV.  He was showing off his tomato glut in his vegetable garden and harvested a trug load to make a tomato sauce.  It got me thinking and into action.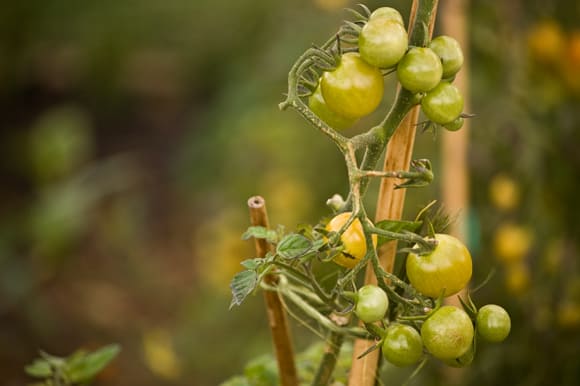 Although the tomatoes have been slooooowwwwly ripening, it's a struggle with the lack of sun.  Nevertheless I grabbed the few more on the plants and added them to my existing stockpile in the cupboard.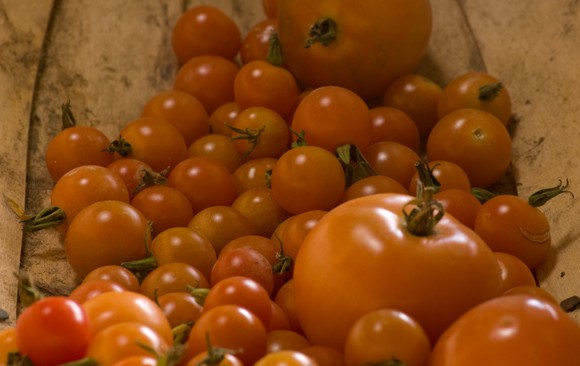 The cherry tomatoes are really coming into their own so I halved them mixed them up with the larger ones to create my own kitchen sunshine.  Some olive oil, pepper, garlic and a splash of balsamic vinegar to bring out the flavour.  Then I bunged them in the oven.  Roasting the tomatoes brings out a more intense flavour and makes a change from them bubbling away on the top of the cooker.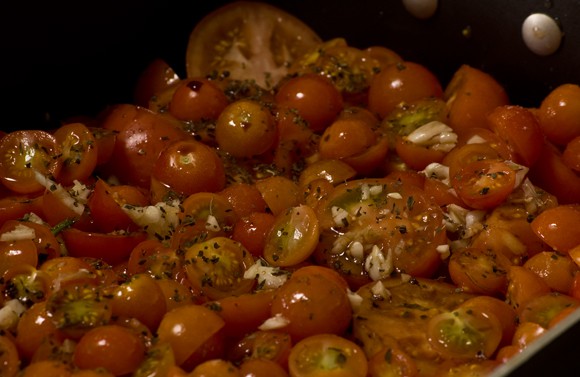 Meanwhile, I snuck out to snap a few other shots in the potager.  The mini cabbages look almost about ready for harvest.  They've been nibbled a bit but I noticed Hugh didn't have perfect cabbages either so I'm not getting hung up over that.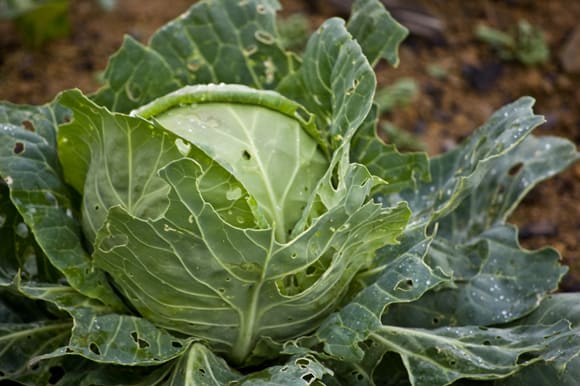 The carrot seed are now well germinated.  I probably need to thin them out again.  It seems such a shame that they'll be wasted as root vegetables are not keen on being moved.  I might try and replant a few and see what happens.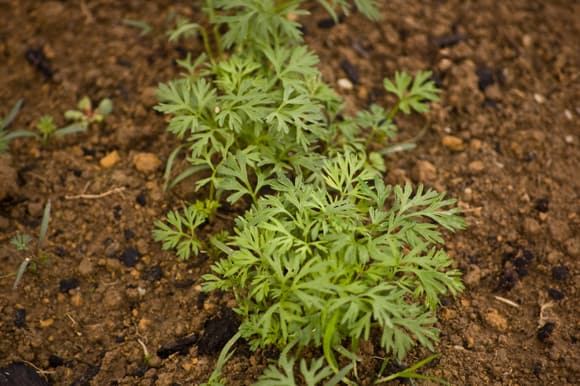 The fennel is romping away and now producing it's own seed.  I'll be collecting those in for planting out next year.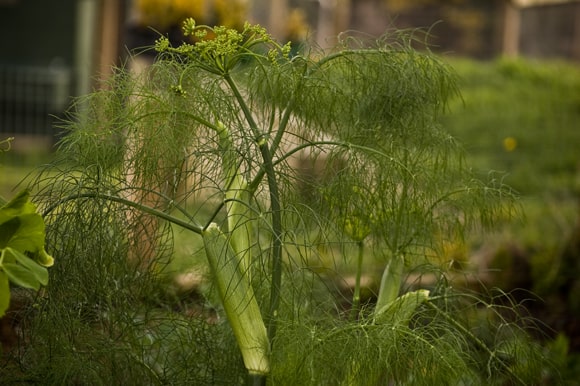 The snow peas are putting on a good show now.  They were a bit slow to get started but who can blame them with this variable weather.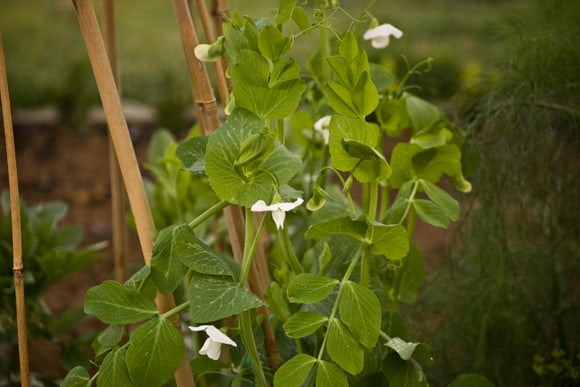 Here's the cherry tomato glut.  Still some way to go.  Bring on the real sunshine please.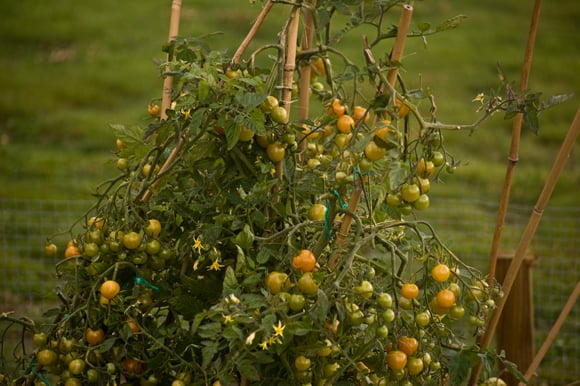 Although I'm going to experiment with a green tomato recipe if these don't come through soon.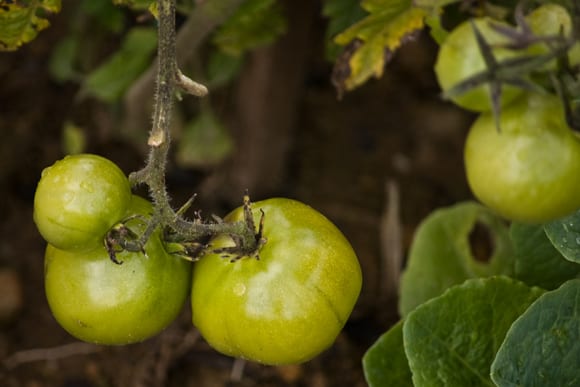 But back in the oven a while later the culinary equivalent of sunshine is sitting there for me to admire and sniff in the luscious smells of roasted tomatoes.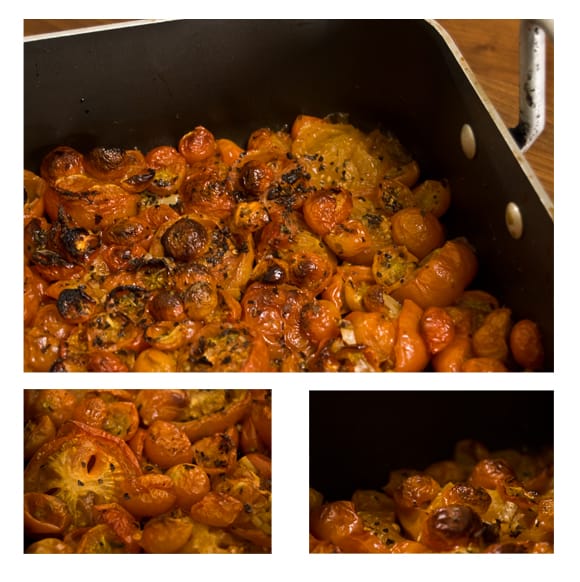 Now I'll need to stuff them through a sieve to get the even more scrumptious tomato paste.  It will almost feel like summer again I'm sure.
Almost I said!  It's cloudy, windy and more rain is threatening.  But at least I have my new drainage to keep the chickens safe from drowning.