It was almost a rugby scrum at Paws and Claws when I popped in to fill up the bassets' christmas stockings this week.  Hoards of people pushing and shoving to grab the last christmas tree shaped treats or scooping up toys.  Not to mention collars and leads in outrageously bright colours and bundles of fluff as kittens where ceremoniously packed in carry cases destined for new homes.
It seems that people pamper their pets at Christmas as much as they do themselves. How confusing it must be for them.  One day it's a cursory walk around the park and a couple of dry biscuits to eat.  The next they are being spoiled with treats, toys and masses of people around making a huge fuss of them. It's pure indulgence and you know what too much of that can lead to.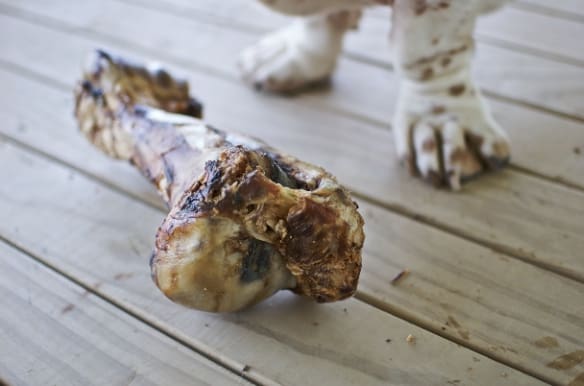 Once again we've all been spoiled rotten this Christmas with wonderful gifts, lots of love and good wishes.  With a dollop of fine sunshine it's been a very special day.  Much to the bassets dismay we settled for early morning tea on the veranda to enjoy the wonderful start to the day.  Fortnum and Mason were hoping for a long lie in after having been kept up very late on Christmas Eve after our neighbours Doug and Cheyenne dropped in for impromptu drinks.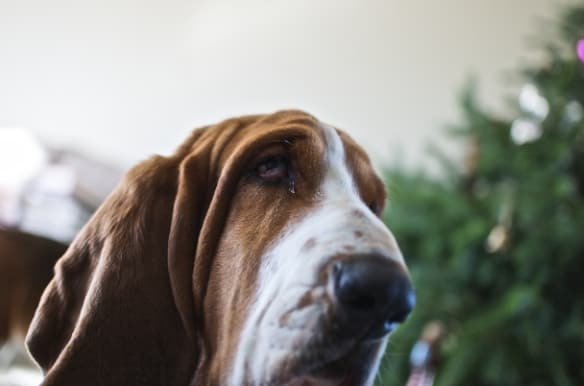 Once we were all up it was hard to resist the bounty sparkling under the Christmas tree.  Mason was most definitely eager to reach his gift which he could smell through the wrapping.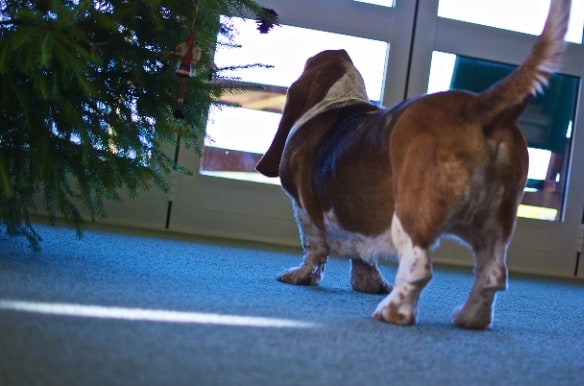 It wasn't long before the presents were all unwrapped and we were engrossed in our gifts.  Fortnum was particularly happy with his toy and reluctant to give it up.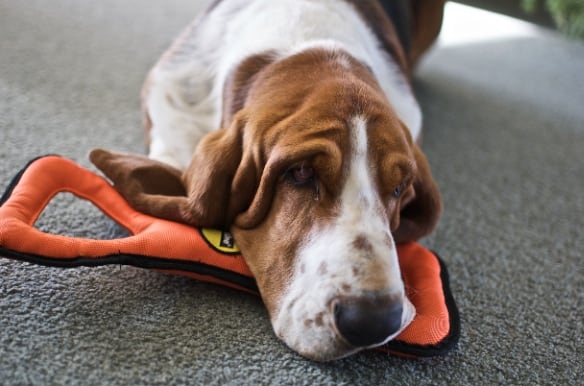 Mason was still disturbed as there was still a parcel with his name on but that was for later.  There were other sniffs to be had before the day got too hot for basset walking.  I just love to say that – "too hot for bassets" – a rare treat this summer!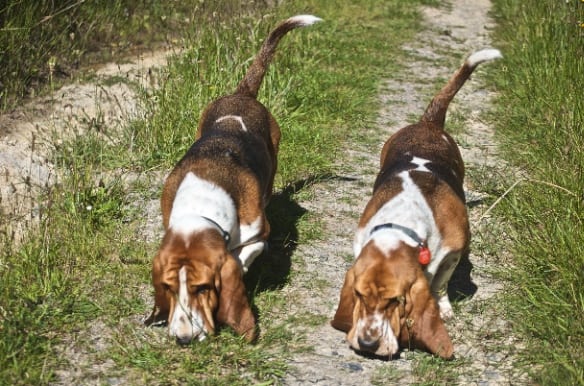 Big Basset still found time for a drink as he sniffed.  A cooling moment!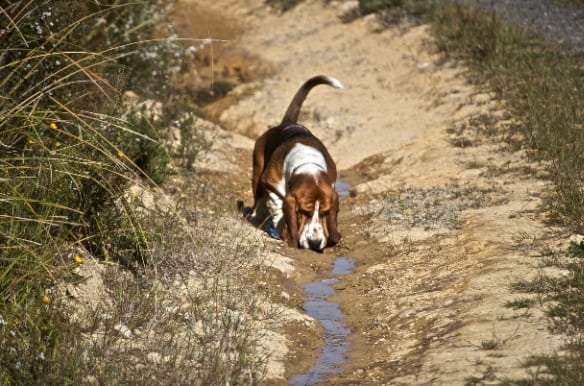 Back at base there were more treats for bassets who wasted no time unwrapping.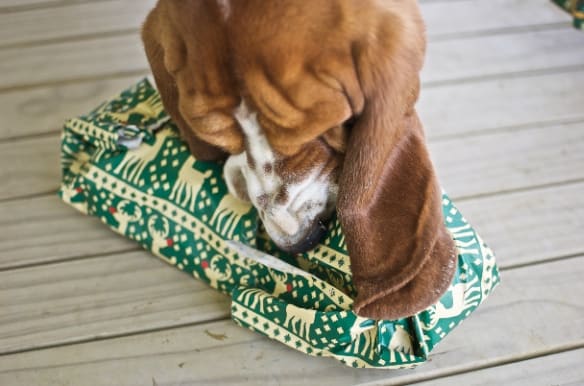 Mason ripped into his without hesitation.  You could just tell he knew what was in there.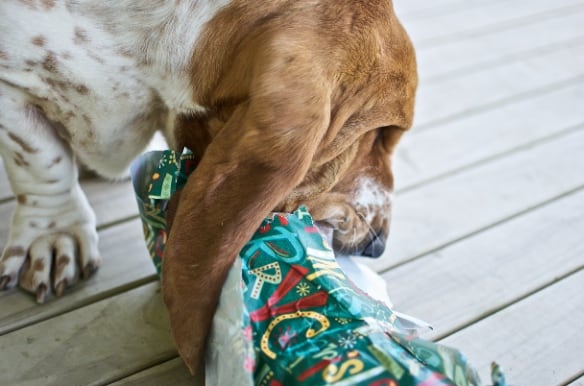 At last!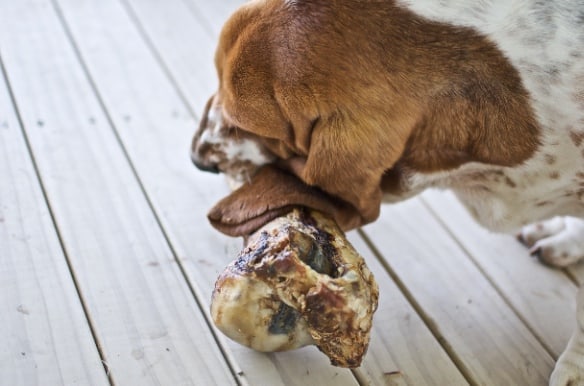 Now a dog needs some quiet to enjoy his treat.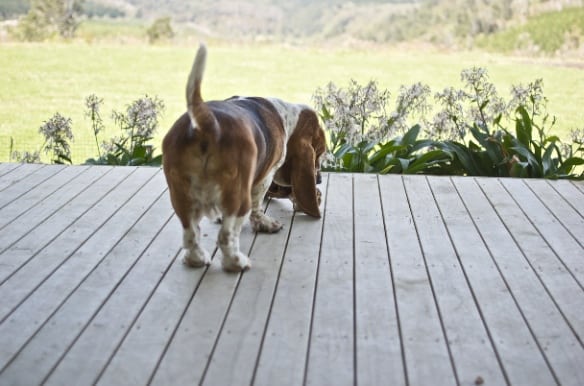 And big basset wandered off to find some shade and peace.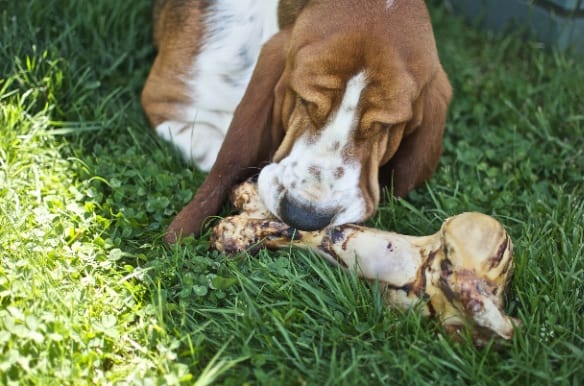 Like the bassets we've enjoyed our treats and found time to relax.  The customary postprandial Christmas snooze took place en masse on the sofa before shaking ourselves down and heading up to our neighbours who were throwing a BBQ.  "Grab some food" they said but our aching stomachs couldn't oblige still full of our own Christmas feast.
A simple but sumptuous Christmas.  We hope that wherever you are and whatever your Christmas celebrations you had a wonderful time.