Although I'm no fashionista it's been a tough week dressing for weather.  With four seasons on show this week I've been underdressed on some days and overdressed on others.  From opening the curtains to a snowstorm to basking in summery temperatures, we've also been beaten down by gale winds with pounding rain. No guesses why New Zealand fashion is big on layering.
We officially slipped into winter this weekend with a blanket cloud and almost constant drizzle that brings out the worst of seasonal adjustment disorder in me.  It's the sort of weather that I want to huddle up indoors all day yet know its the last real chance to get our spring bulbs planted out and the ideal time to get next years crop of garlic in the ground.  At least here is tomorrow to overcome my weekend malaise as Monday is a public holiday to celebrate our sovereign's official Birthday.
It has been the perfect time to print out my iPhone photographs for display in my office and our fridge door gallery.  In this digital photography world of today it is so easy to forget all those moments in time you consigned to your online photo stream. In a quiet moment during the working week at home I can now have the pleasure of casting my eyes across the photographs tacked to the wall in my office and remember how that #lifeisrich moment brightened my day.
These are no photographic works of art but snapshots in time that can reassure my Dad back in the UK that I'm still around and are the perfect way to share the beauty in what might otherwise be brushed over as "not much happening, you know just the same as usual" in our regular reporting on life.   Although there are some consistent themes across each of these photographic months – bassets, vegetable garden, sunny days in Wellington – I'm struck how much I am drawn to the nature surrounding me.  Although I enjoy my jaunts to town for work I'm never happier than beating a retreat back to the country.
#lifeisrich - January 2013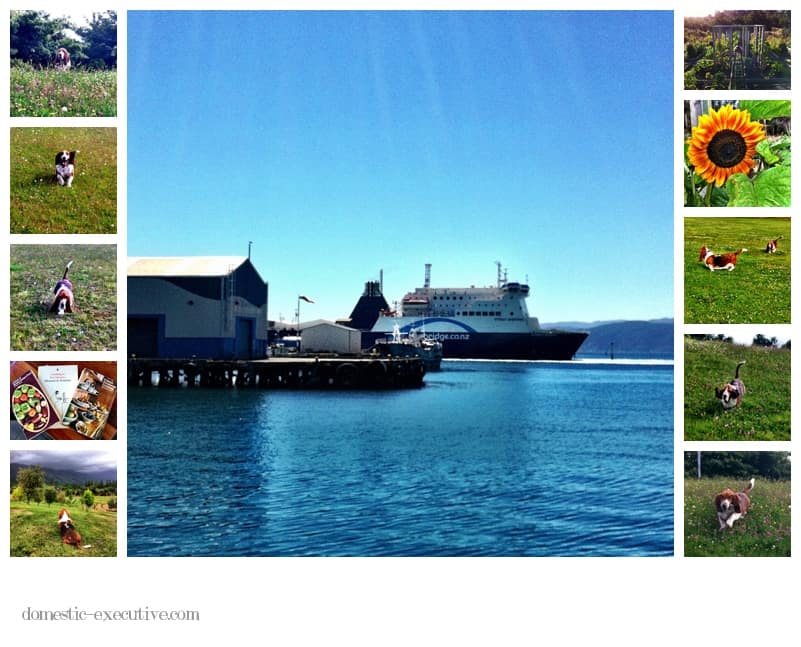 #lifeisrich - February 2013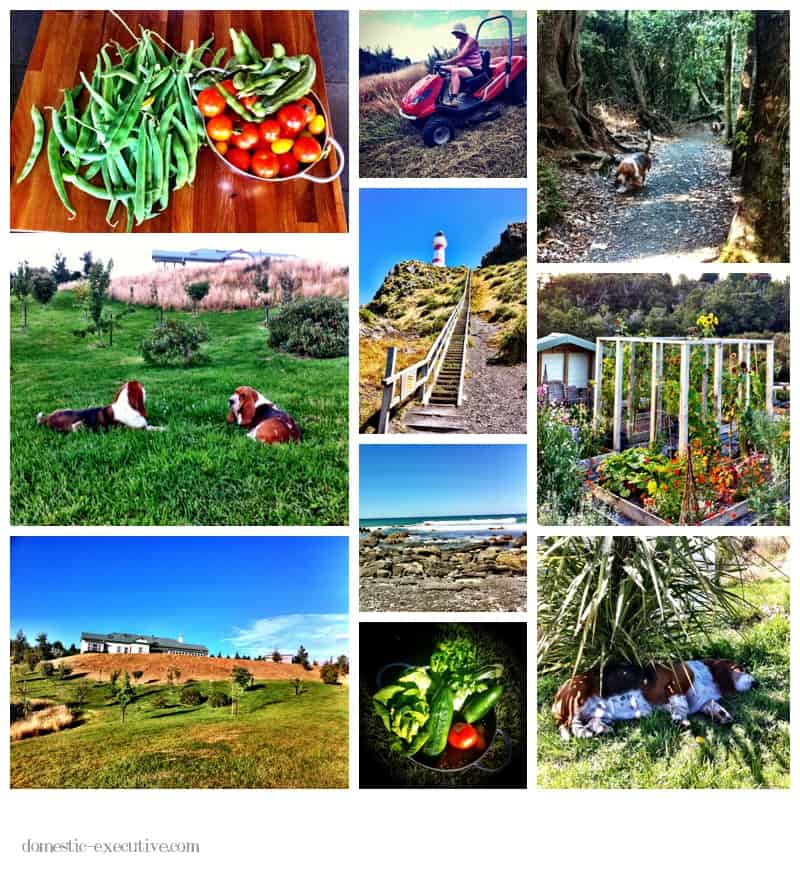 #lifeisrich - March 2013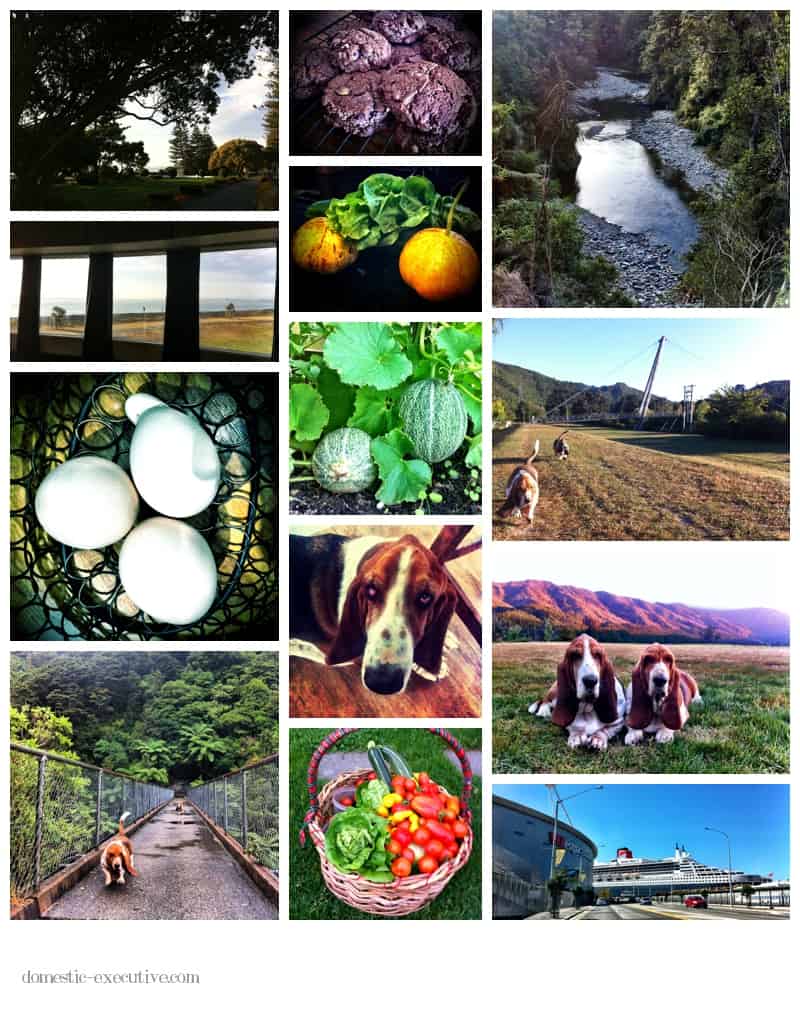 #lifeisrich - April 2013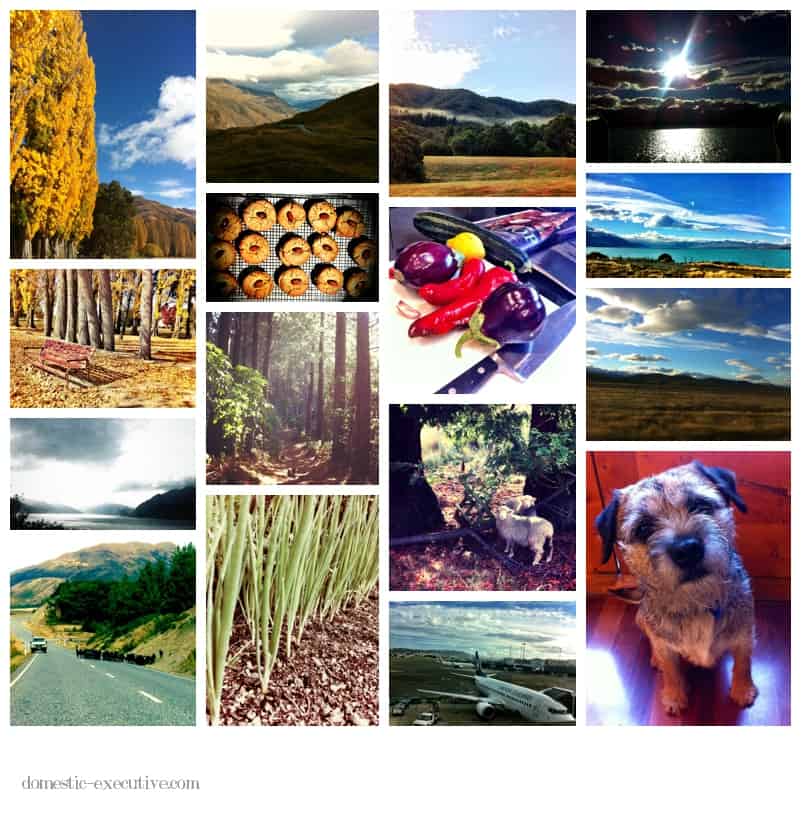 #lifeisrich - May 2013