"Be afraid, very afraid" was the weather forecasters message this time last week.  A once in a lifetime snow storm was heading across New Zealand that would eclipse the snow flurry we had a few weeks before.  Twitter was forecasting #snowmaggedon with tweeters across New Zealand comparing notes on the size of snowflakes as the promised storm made it's way up country.  For a while people were feeling short changed as sleet seemed to be dominating the atmosphere.  But just to prove the Twittersphere wrong the Arctic laid a blanket of the white stuff in proportions not seen in fifty years in the Wellington region.
To keep everyone on their toes this storm came in ever increasing strength.  Not content with making roads impassable it knocked out power and telecoms to thousands of houses.  Ours included.  Thank goodness for mobile phone technology.  And woodburners, gas hobs and natural wool house insulation.  The fun disappeared from this weather event pretty quickly as our perceived levels of vulnerability steadily increased.
To raise the levels of tension higher we were knee deep in snow the day before I had to be in Wellington leading a Coaching Workshop.  A workshop in the planning for around 6 months with 12 paying customers flying in from across the country. Contingency plans were made but no doubt pressure was on to dig the car out and hope that the roads would be cleared in time. Things turned out fine in the end.  My Wellington Boot fashion statement was quite a hit.
Once again nature taught us a lesson who is in charge of the natural world.  We were safe, relatively warm and self sufficient aside from no power to pump water.  It could have been a lot worse.  It was nevertheless an exhausting few days.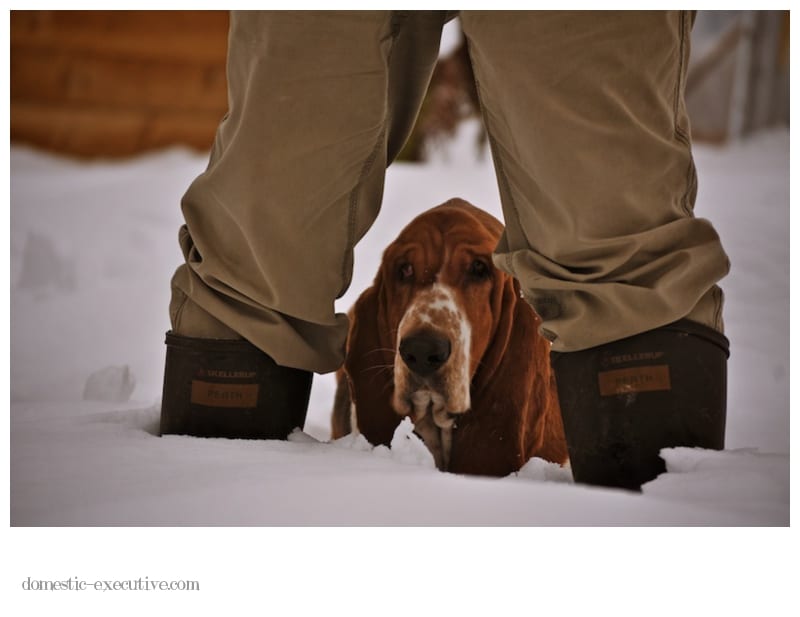 …