I've been holed up in my office most of the day but did make a dash with the dogs for our daily constitutional when the clouds lifted and it looked reasonably clear looking down the valleys.  We got to the end of the drive before the heavens opened on me again.
A few rain drops weren't going to put the bassets and I off though.  I simply put up my hood on my 7th layer of clothing and put my head down.  The bassets just huddled together and we all jogged along.
It was not surprising to find the neighbour pigs huddled together.  It did make me smile though that they all looked up at me when I popped my camera over the fence.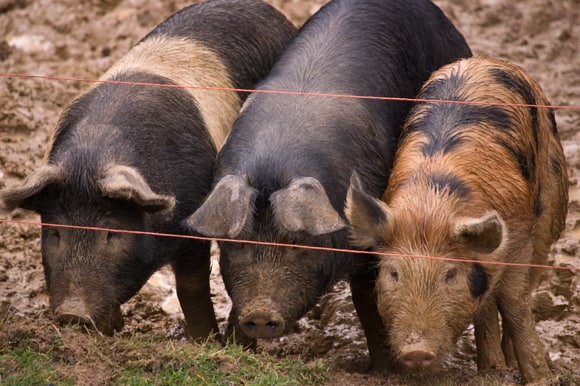 …