Fortnum is always a wonderful photographic model.  I wanted to practise locking the focus on my camera and he was happy to oblige.  The light was far from perfect as the sun was starting to set behind the hill but nevertheless I'm pleased with how things turned out.
I should point out that Fortnum loves to chew.  Sticks, toys, bones are his favourite now he's grown out of chewing the walls.
I was able to capture these shots from being below Fortnum who was lying on the infinity lawn.  I should apologise now for the background which is a bit unsightly but that's what happens when you have the builders in.
I just love the way his tail curls up at the end.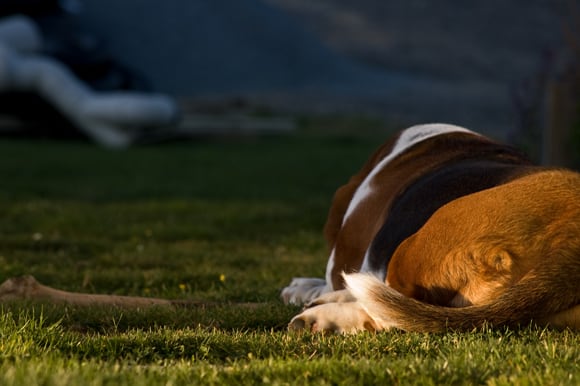 …