People tell me that Autumn is the best time in Wellington.  It's the calm clear days with sun that takes the chill away.  Yesterday the southerly passed through and the afternoon opened up to a glorious autumn day.
Just the day for heading to the park for a spot of dog walking and photo blogging.  I noticed Harcourt Park when we drove to Akatarawa on Saturday and made a mental note to go there this week.  After all it's about 5  minutes drive along the state highway.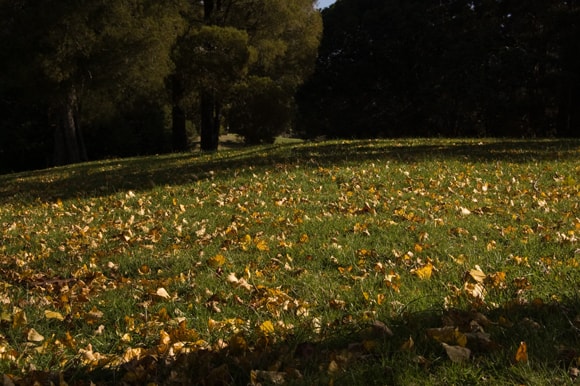 There was a riot of colour across the park.  A true autumn scene with leaves on the ground and falling from the trees as you wandered along.  The bassets were so excited to be able to sniff through the leaf patches.  Camera in hand I was following them to see what I could spot.
I got some funny looks as I was grovelling on the ground to try and capture a few choice snaps.  I love these close ups on individual leaves.  So perfectly formed and colourful.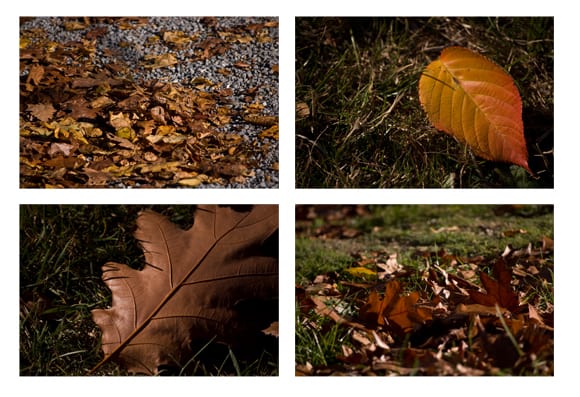 There is still plenty of colour in the trees themselves with the contrast even stronger against the evergreen trees.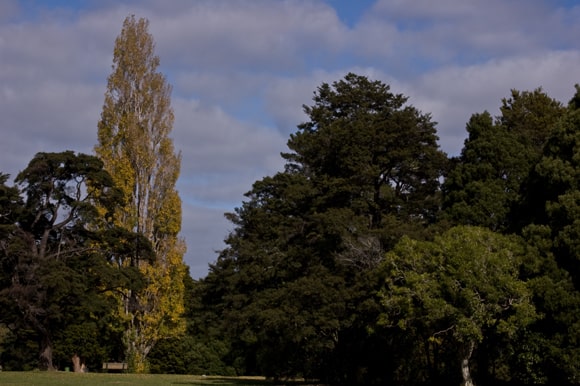 There were reds as well as yellows.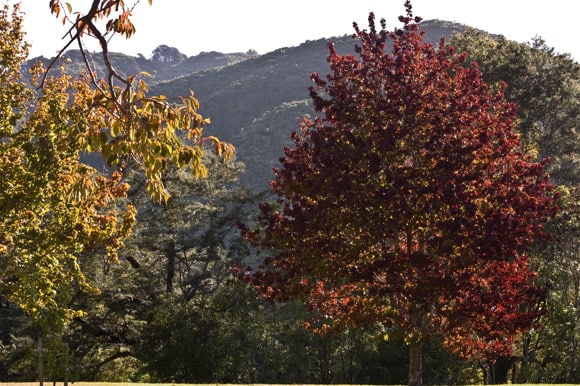 And blue skies to boot.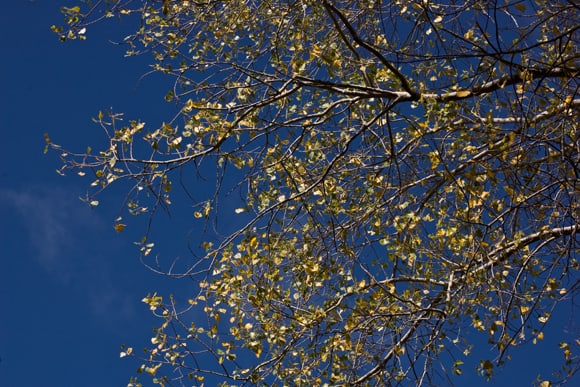 But it was the reds and yellows I was fascinated by.  You can see why autumn conjures up such great poetry.  It's a deep vibrancy that speaks of worldliness that is missing from other seasons.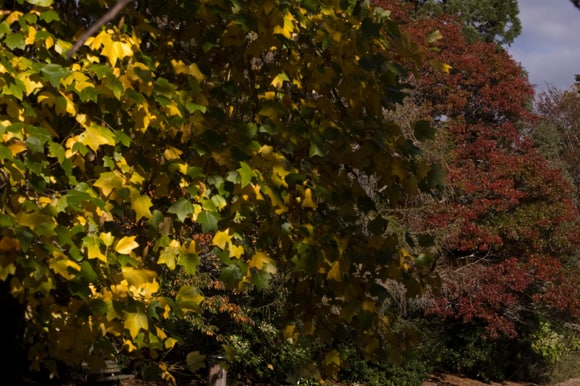 These reds maple leaves have done their dash but they're not disappearing before they give one more flush of colour.
And producing some autumn fruits.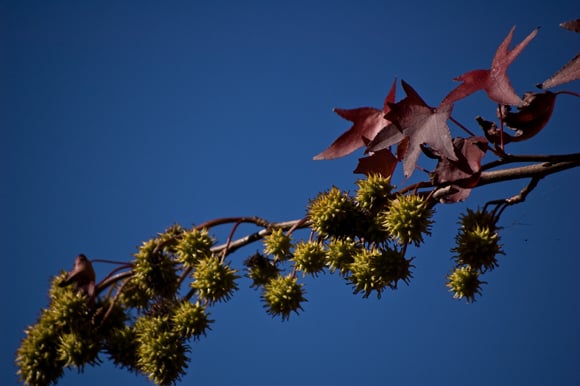 Along the river there was plenty of contrasting yellows and greens with the occasional hint of red.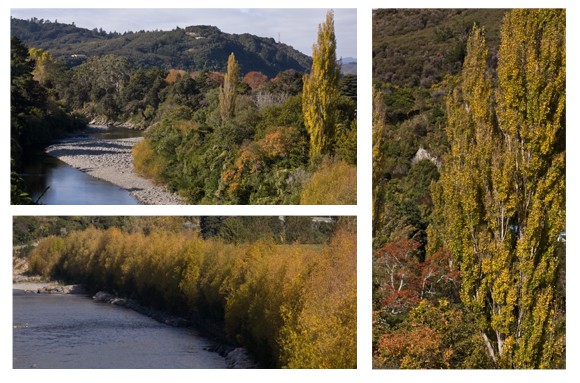 The river itself was shimmering in the sun.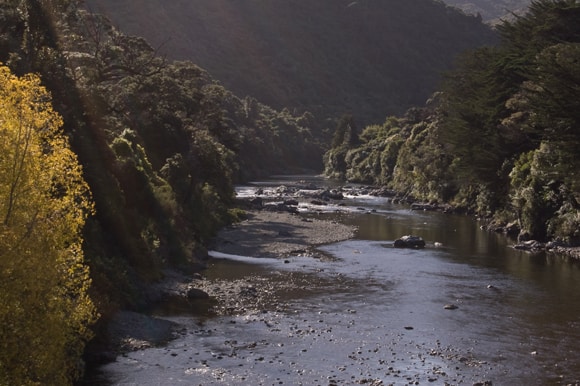 It was a glorious afternoon.  I can only wait and imagine that our trees at home will grown this big strong and vibrant in autumns to come.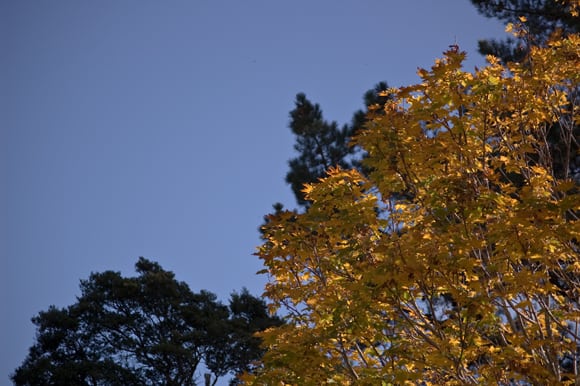 In the meantime I can enjoy what the park has to offer.  Fortnum was having a good time too. Little basset was being shy about having his photograph taken today.   He wasn't shy about the attention the holiday programme kids gave him though when they trooped past for afternoon tea and all wanted to pat him.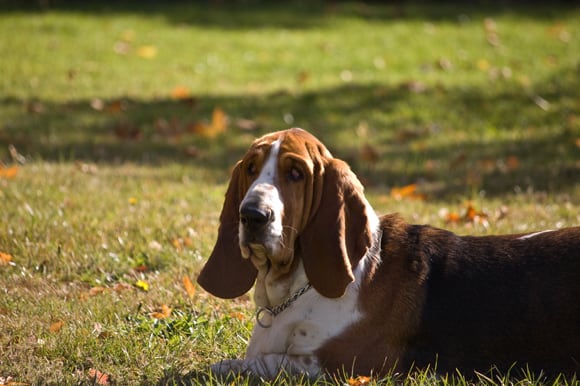 Here's my favourite shot of the day.  I think it's the architectural feeling of autumn I like about this picture. Rampant colour in an orderly way!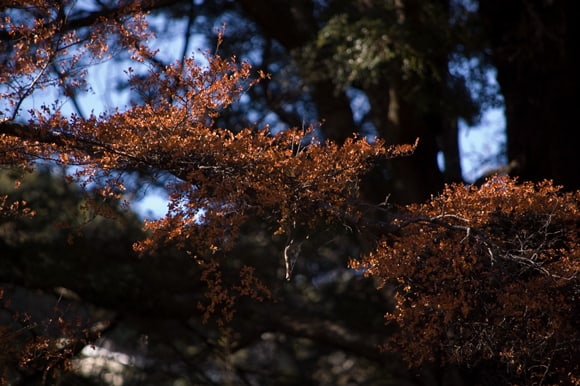 Yes, there is something to be said about autumn being the best time of year.  So whilst all those in the northern hemisphere have life bursting through spring here in the southern hemisphere we're enjoying hard worn  nature at it's most colourful.
The night skies are clear too right now meaning there are gazillions of stars to see.  This of course means cold nights and morning frosts bringing early morning mists and bright sunny days.  I'll take the overnight chill if I can get more of this!