As the evening sun danced across the kitchen garden I was stuck by how close it has come towards the romantic idea I had in my head.  A magical place which would not just produce food but be a place of solace.  Although I still feel very much in the experimentation phase of growing food I don't feel so out of my depth  even though I still spent a great deal of time pouring over my reference books to check out what I'm supposed to be doing.
I'm starting to see what works and what doesn't.  How the Wellington weather can either boost or ruin our crops.  Also, I'm coming to realise that I need a more systematic approach if we're to have a steady stream of crops rather than the feast and famine approach we'd had so far.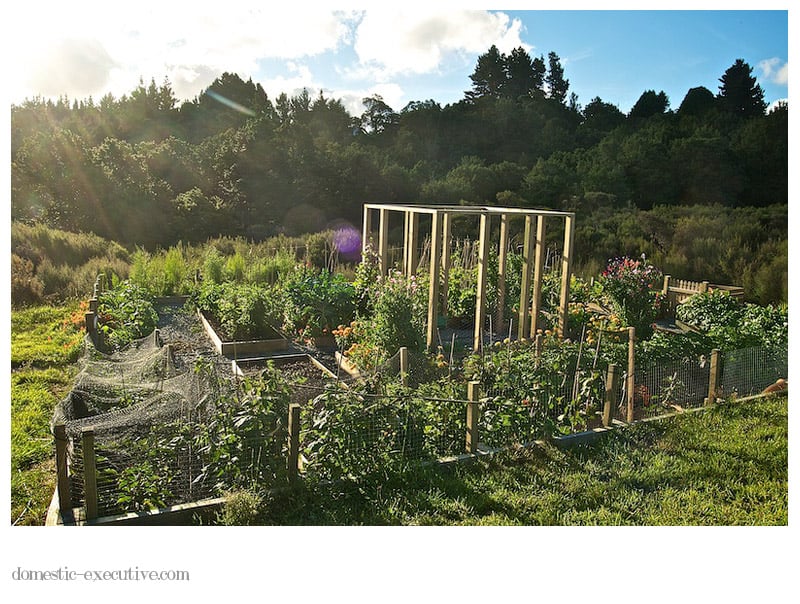 I'm already starting to plan for next year's layout to incorporate lots more flowers as well as vegetables.  The kitchen garden is a perfect spot to have floral delights that just wouldn't be possible in the rest of the garden which is at the mercy of the wildlife and the weather.  The trick of course will be to get the plan written up and into action before it's too late for next growing season.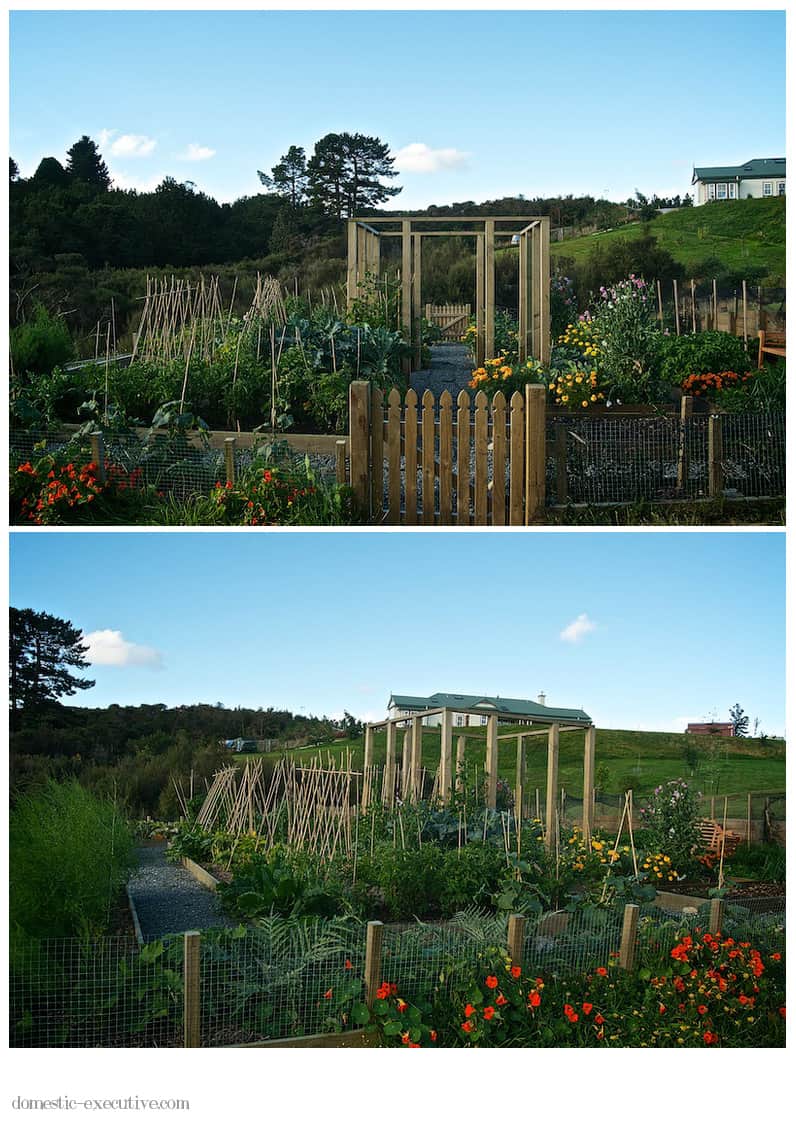 One thing I've finally decided is that if I'm going to battle on with growing tomatoes we simply must get a poly tunnel or greenhouse to make all the effort worthwhile.  Much like England the weather is just not consistently warm enough to grow tomatoes on any scale. If I do that it frees up space in the garden itself for me to expand my horizons even further. I can see his lordship bidding for more potato growing space or perhaps a larger sweet corn crop.
Whatever we do though I'm keen to keep things as simple as possible so I can spend every increasing amounts of time with my feet up on my benches soaking up the evening sun.