It has been a race against severe weather warnings to get out into the garden this week for a mammoth clear up.  The place has been looking very bedraggled and in need of some TLC.  Also, inspired by this months gardening magazine I want to plant some garlic but need to clear some space to do that.
Yesterday I set to in the vegetable patch.  It was time to wield my trusty trowel and dig up the tomatoes that despite my best efforts ended up as the flop crop.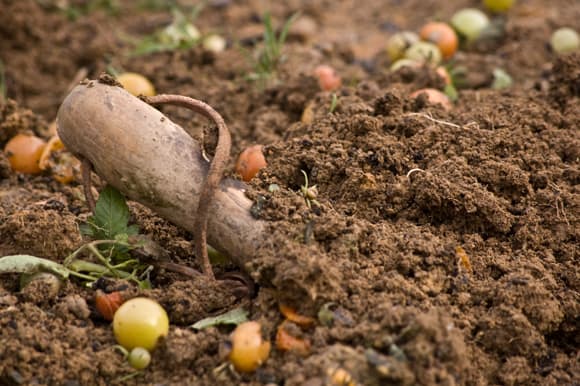 Although there were plenty of tomatoes left on the plants they were split from overnight frosts and still not ripened fully.  I've got plenty of tomato sauce in the freezer but I so wanted to make use of what was left on the plants.

The chickens and compost will benefit though so all is not lost.  They do look so woeful languishing on the ground.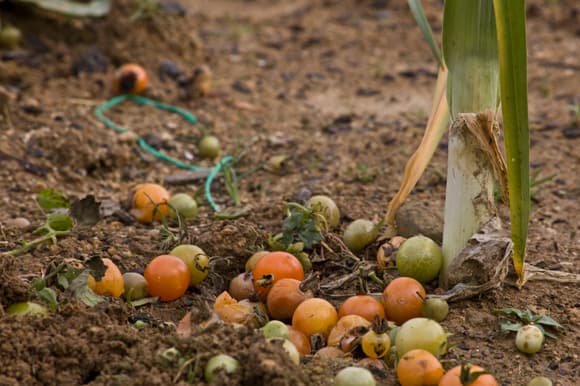 But with garlic growing ambitions there is no time for sentimentality.  Time to get clearing. I'll be rethinking my tomato location and support structures next Spring.  It was rather a tangle to get the plants and sticks apart in the end.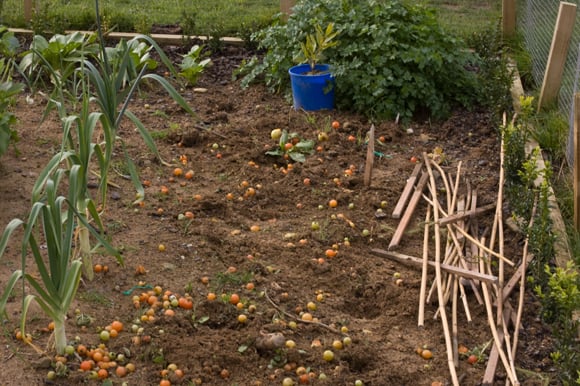 Fortnum was on hand to help with the clear up.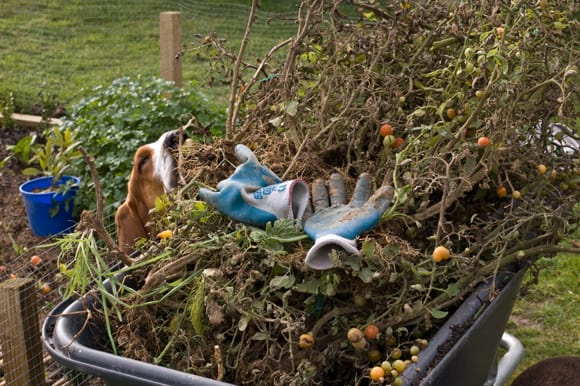 He had a very clear idea of what he was looking for.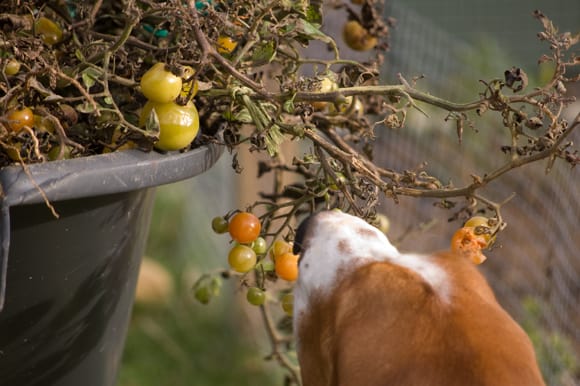 And to assist him in his tomato stealing crime he brought in his smaller but much more devious brother.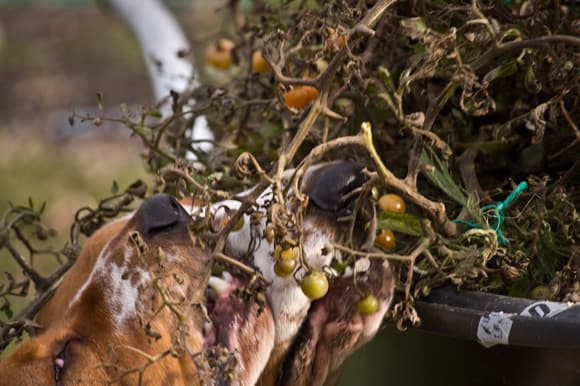 They really have no shame these basset house.  Just look at Mason's eye – he's watching me too!
After all the clearing out I'm left with a good size patch to start filling up with other things.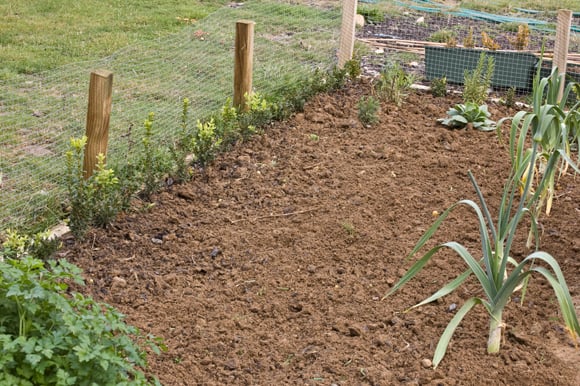 There is still plenty of things growing in the potager which I didn't expect to be the case.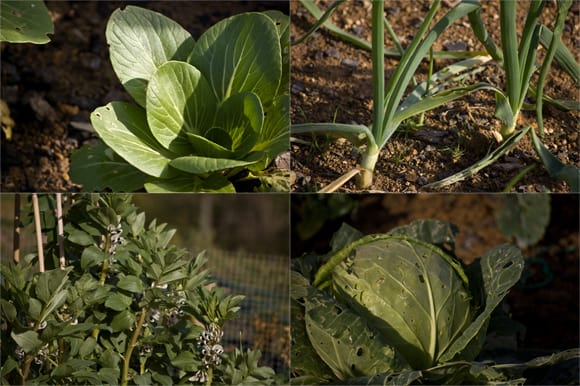 Let's just say the slugs and I have not yet come to an agreement over the amount they can nibble at.  They have shown their efforts on the celery, onions, cauliflower, cabbage and bok choi.  I have taken drastic action though – we'll see if it works.

I finally relented and took out the bolted fennel. I was hoping to be able to keep the seeds for next Spring's crop.  These plants are so architectural they give weight and structure to the potager.  Definitely one of the most enjoyable vegetables I have grown this year.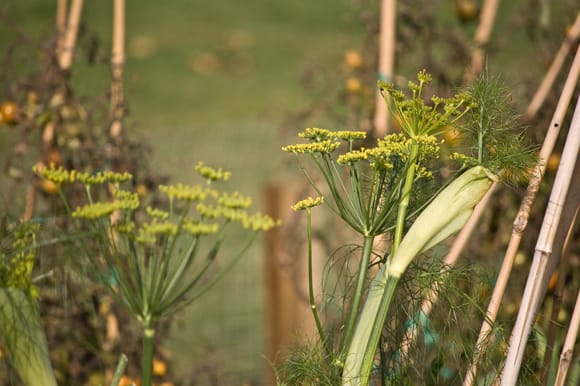 As I pottered on yesterday listening to Womens Hour I found myself enjoying the fact I was clearing out the flop tomato crop.  It wasn't as if it has been a complete failure – far from it.  We've had more tomatoes than we could eat and they were so much more delicious than shop bought ones.  It didn't make me feel any less guilty though when I put a packet of cherry tomatoes into my shopping trolley this week.
MT bought me another vegetable growing book this week.  The River Cottage Vegetable Growing Handbook.  It is a great read and has a wonderful chart of what to grow when.  It's the first time I've seen a comprehensive list like that.  I'm aiming to start planning for Spring in June.  To buy some seeds and work out whether we can manage to construct some sort of growing tunnel this year behind the barn.
Our grand plans for the kitchen garden, complete with greenhouse and rainwater irrigation is going to have to wait till 2010 on account of the fact we need rather a lot of dollars to get the ground works done.  I don't think it will be a bad thing though for us to have another year experimenting in our mini potager.  Although I think we'll have to put up some temporary raised beds so we can expand our range of crops.  Now I know I can do better with vegetables than I do with my house plants I have more confidence to go a bit further.
That's if we don't get washed away in more rain or buried under the forecast snow!