Living life as an expat upside down plays havoc with your senses, most notably because seasons back to front .  Take strawberries for example.  To a Brit strawberries are synonymous with tennis at Wimbledon in June.
From my teens to my thirties, I was an avid tennis fan glued to the sofa for a fortnight with a large punnet of strawberries gorging myself on Bjorn Borg, Boris Becker, John McEnroe, Jimmy Connors and Andre Aggasi with a side helping of Chris Evert, Steffi Graff, Billie Jean King and Martina Navratilova.  Oh those were the days when tennis was fun to watch before it slipped into a frustrating oblivion of technology and tantrums and I switched off.  Whilst I'm not the tennis fan I used to be I haven't shaken the strawberry habit one little bit although still can't get my head around the fact that strawberries are in season for Christmas.
One indulgence in the kitchen garden is a large strawberry bed which lies fallow much of the year but for a few weeks reigns victorious bringing me strawberries galore.  Such is my love of strawberries I was in a total funk when I thought the recent rains had ruined this year's crop. Thankfully they were not and once again we are overflowing with strawberries in the kitchen.   There's been a hive of culinary activity to make use of the crop – strawberry ice cream, strawberry jam and strawberry purees – all to preserve this highlight of summer to enjoy once the strawberry flush is over.
In a bid to create new kiwi associations to my favourite foods, I am declaring Wellington Anniversary Weekend as our official strawberry celebration.  And what better way to mark this auspicious occasion but to gorge on strawberries and cream with a touch of cake.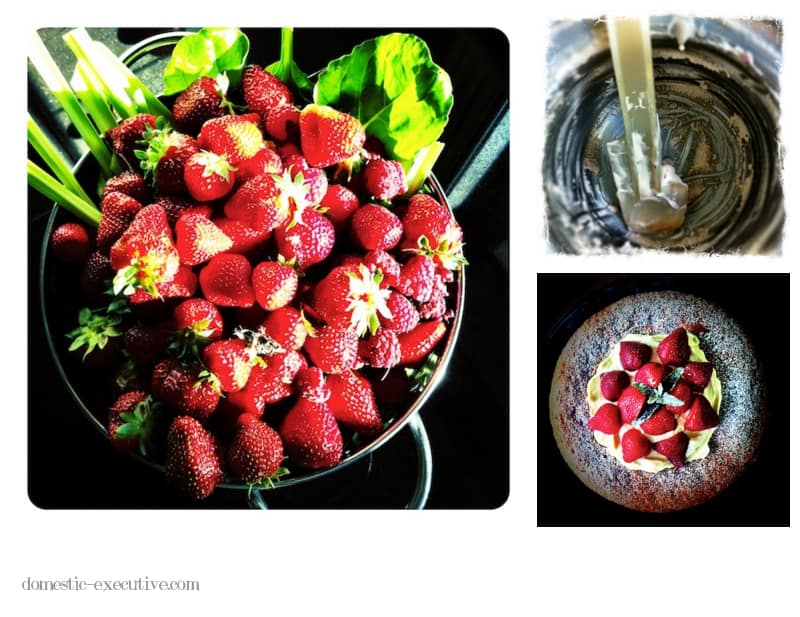 It won't take you long to realise that I am still on a quest to master the art of baking a victoria sponge.  My previous attempts have been as equally unsuccessful in different ways.  I have looked for the holy grail of cornflour and gone for the scientific approach. This time I wanted to go back to the traditional route but with more precision in my baking inspired by Mary Berry who is making a revival in Britain on the Great British Bake Off.
We even bought a set of new cake tins to avoid previous issues of using the wrong size.  I also weighed everything out meticulously sorting through my egg stock until I found the right combination of four eggs to match the flour, butter and sugar quantities.  I even leveled the baking powder in the measuring spoon using a knife rather than my usual "that looks about right" measure.  Alas, I failed to achieve the classic dome shape which I deduce is done to one of two things – the oven or the baking powder.
After a momentary gloom I perked up knowing that the perfect way to make up for the gap in cake was to fill it up with more strawberries and cream. Despite appearances the cake was delicious and with some careful photography my baking shortfalls were disguised.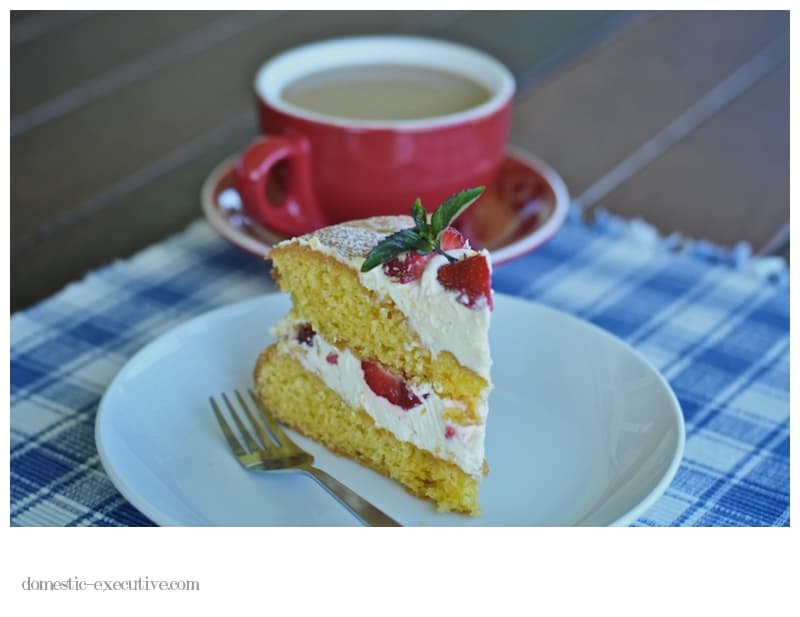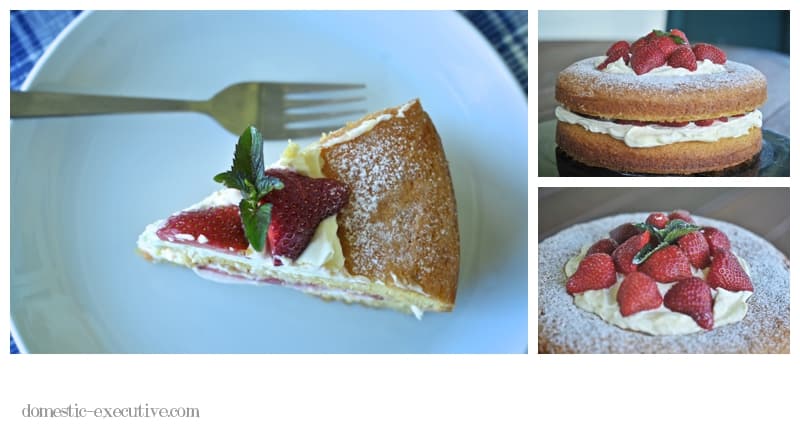 My stubborn nature is starting to kick in with this cake.  I'm determined to get it right and wonder whether I should take up a challenge similar to Cath Webb, a teacher in England who has is baking a Victoria Sponge Cake every day and giving it away. Now that sort of discipline would either improve my cake baking or ruin my mental health.  Aside from that it seems a remarkably generous thing to do and not dissimilar to the Baking for Hospice venture a kiwi food blogger has embarked on in memory of her father.  My first batch of home made strawberry ice cream and Friday's strawberry harvest was packaged up and dropped off at my neighbours as a small thank you for them filling up our wood shed last weekend.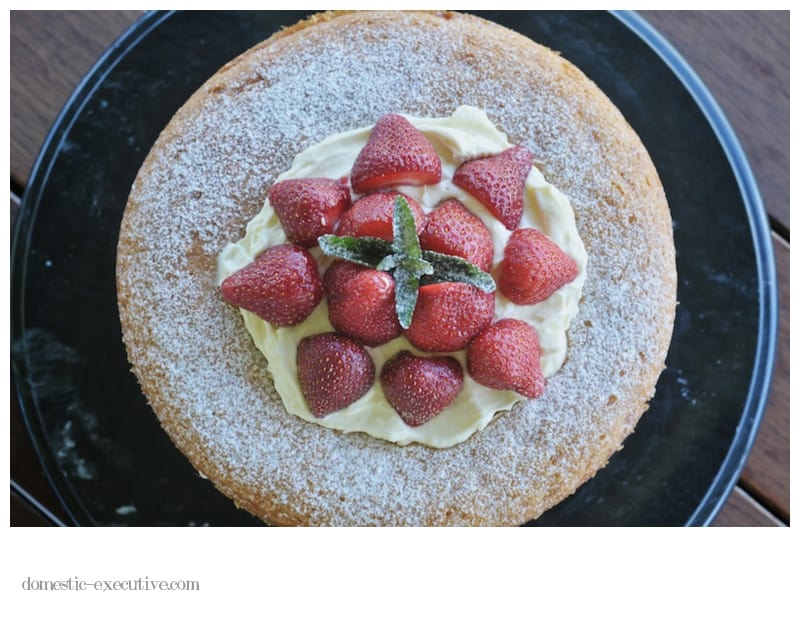 One of the books I got for Christmas was Harry Eastwood's book on healthy cakes.  Yes, I know it sounds like an oxymoron but she's perfected baking using vegetables as an alternative to sugar and butter and also uses rice flour.  For her Victoria Sponge she uses potato which sounds intriguing and I shall make it soon to see if it works better than the more traditional Victoria Sponge recipes. If it does it will be the perfect baking route for my backyard pantry.
PS – any bakers reading this blog please feel free to share your Victoria Sponge baking secrets in the comments below.  Thanking you in anticipation!