For all the years of friendship there is one food secret my friend Joanne and her husband refuse to share.  They are the custodians of the Sarah Nelson Grasmere Gingerbread Recipe which they produce fresh from the original Sarah Nelson shop in Grasmere in the Lake District, England.  Having spent time with them on my recent trip back to the UK it reminded me how much I love all things ginger, especially their world famous bake.
There are lots of variations of this gingerbread recipe but I decided to try my hand at the one in the River Cottage Baking Book to bring back a few memories and warm up afternoon tea whilst the southerly blows through today.  I'm bound to say that it isn't a patch on the real thing (no, seriously it isn't)  but wasn't a bad alternative if a little light and the ginger taste a little too subtle for my liking.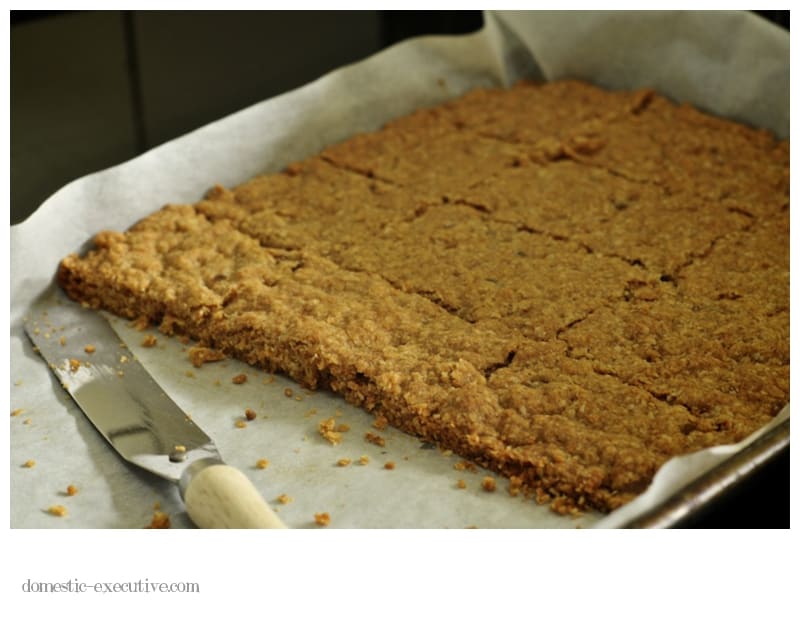 The things I love most about Sarah Nelson gingerbread is the powerful ginger taste, the crumbly top and the fact it requires a firm bite.  To achieve those fine characteristics I think I'm going to have to fiddle with the basic recipe a little more and use some more earthy ingredients (perhaps wholemeal flour, dark sugar and a lot more spice to pack a bigger punch not to mention a special crumbly topping).  I might try it again with a little reference to the wonderful Ginger Biscuit recipe my father-in-law passed onto to me.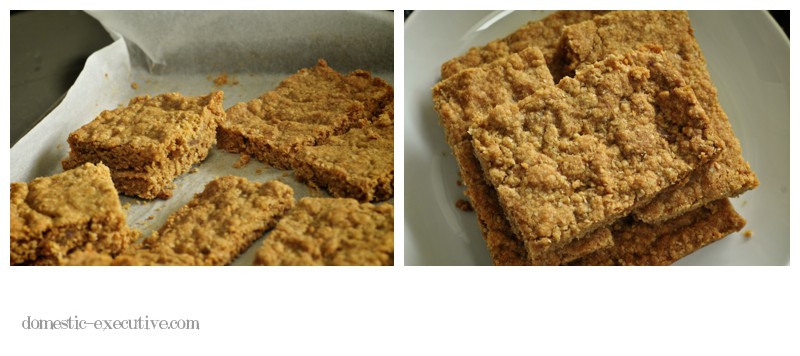 I don't think that the folks who make the real Grasmere Gingerbread have anything much to worry about. Unless of course I crack the case of the special secret recipe!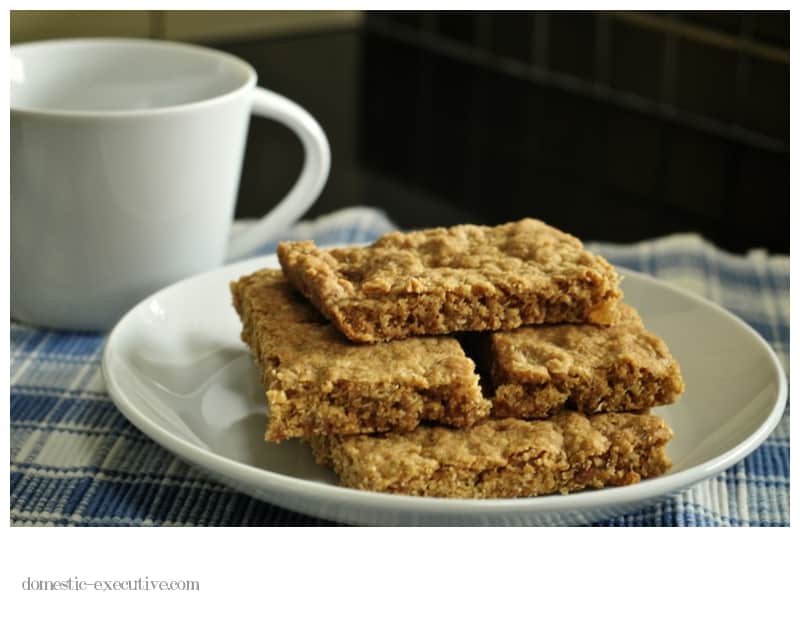 Grasmere Style Gingerbread (adapted from River Cottage Baking Book)
125g plain flour
2tsp ginger
1/2 baking powder
125g fine oatmeal
125g soft brown sugar
175g unsalted butter melted
50g freshly grated ginger (or glace ginger finely chopped)
1 tsp ground cardammon
Sift flour, ginger, cardammon and baking powder together in mixing bowl.  Add the oatmeal, chopped or grated ginger and sugar and mix well. Finally add the melted butter and mix until wet dough.  Press into shallow baking tin (20x25cm) lined with baking parchment.
Bake for around 30mins @ 180 degrees C.  Cut immediately but leave to cool in tin.  Scoff sparingly with a strong cup of English tea!