Jack Frost paid an unexpected visit overnight so we woke up to early sunshine and frosts.  It was mighty chilly I can tell you, so chilly that George the pesky rooster wasn't rushing out from the chicken house this morning to bully all the other hens.  The hens were braver and got the benefit of some left overs I took down to cheer them.
Having frosts makes the place look very magical and picturesque but it's just not my idea of fun to be lingering too long outside.  MT and I did however make a quick dash to the veranda to snap a few pictures so that we could savour the splendours of winter but from inside the warm house!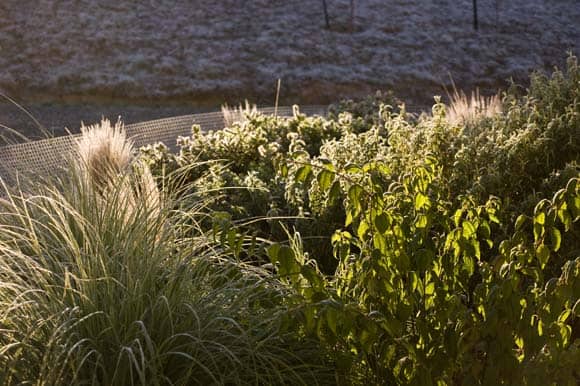 The bassets didn't linger outside but then they've been poorly dogs overnight.  Something they ate perhaps but they've definitely not had a fun time of it during the night and neither have I.  I'd be rather tucked up under the duvet that getting the chilly winds around my ankles as I wait for them to come back in from their emergency trips outside.  Hopefully it's just a one day thing and I'll be able to get a decent nights sleep tonight.
Tunnel Gully was frosted over too this morning so it must have been mighty chilly overnight.  Being more sheltered at the end of the valley it is often more protected.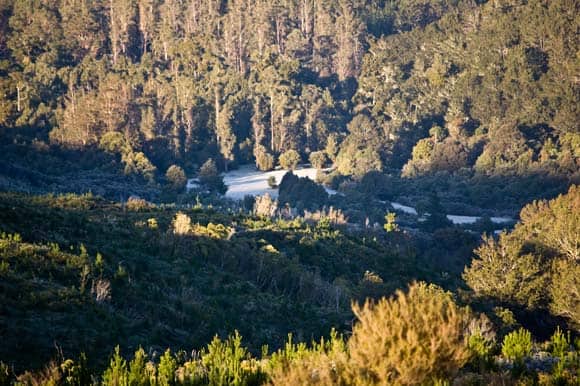 Out lawn was definitely crispy – I like the way the light and shadows are falling on the new retaining wall.  I am however quite depressed that the top soil has already washed away but hopefully when it's planted up we'll have a better chance of keeping it it's rightful place.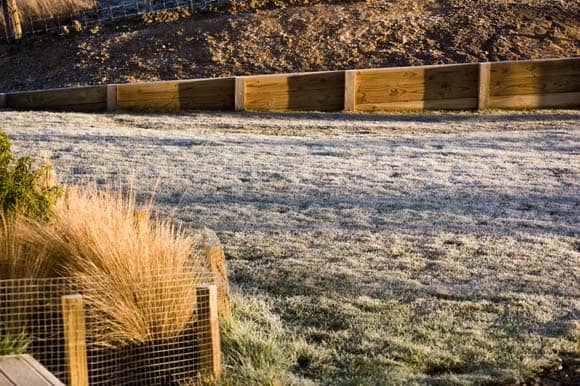 The potager has been ravaged by wild winds and heavy rain this week so it was like adding insult to injury for the frosts to come overnight.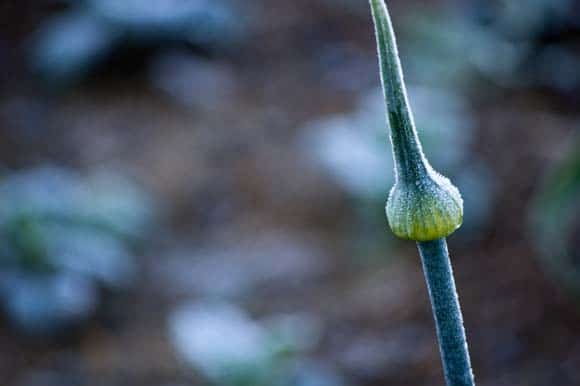 I do like the icicle patterns that get formed on the vegetables but relieved to know their frozen state is temporary.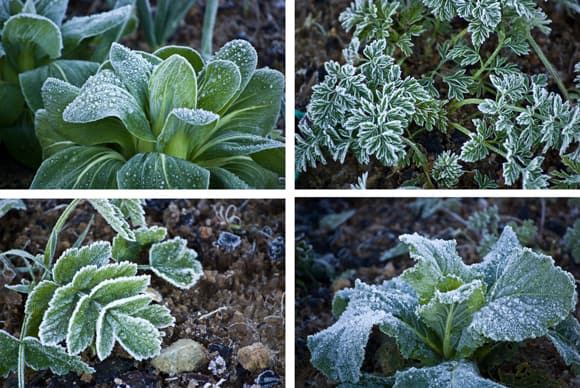 There is no doubt that this winter is longer, colder, wetter, windier and frostier than any others we've experienced in New Zealand.  Kiwis tell us that it's one of the hardest they've known for a while.  Although my neighbour Doug did depress me the other night when he said "it's not even August, winter hasn't really started".  Goodness knows what other types of weather are going to be thrown our way before Spring arrives.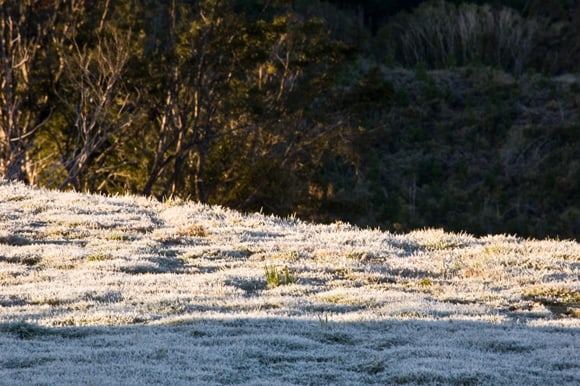 When you look at the lawn when it's frosty like this all it's imperfections show up even more.  But it's overhaul is going to have to wait for Spring when it will get special treatments and lots of tender loving care.  Hope it's not as cold in the morning as it's back to normal routine.  No time for lingering under the duvet which is a shame given it's so much warmer under there!