It's always been our plan to furnish our land with some suitably cute residents.  Someone I know has beaten us to it though and now the proud owners of six live-in entertainers.  On a visit today I was smitten once again by the prospect of having some Alpacas to live with us at Domestic Executive HQ.
It's true that we have to get some proper fencing built, a shelter and water supply.  Not to mention saving enough to buy these delightful creatures. Getting up close and personal with these alpacas only makes me more determined to bring home some new playmates for the bassets.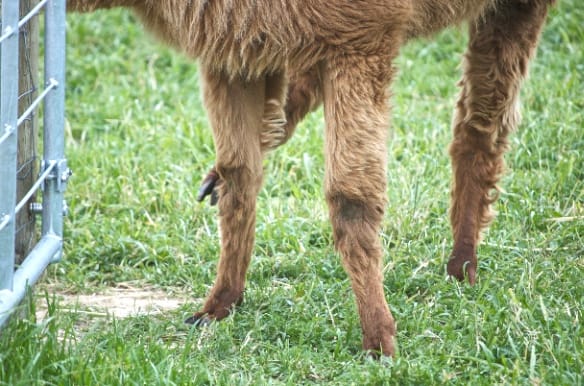 The thing I like most about Alpacas is that they are full of character.  They all look different and you can tell their personalities in an instant just how full of character their face is.  Go on, be honest, how can you resist a face like this.  This little fella was pretty keen on his food, so keen in fact he was saving a bit for later on his face.
Now, the chap seems to be challenged by his eyebrows.  Underneath all that fur are some beautiful bright eyes.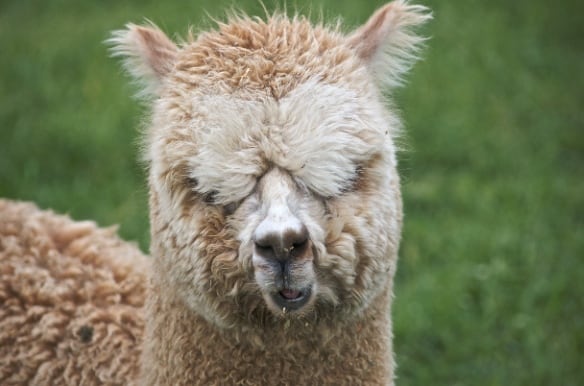 Now this fella is just the cutest thing you'd ever want to bring home with you.  I feel sure little basset and this alpaca would become firm friends.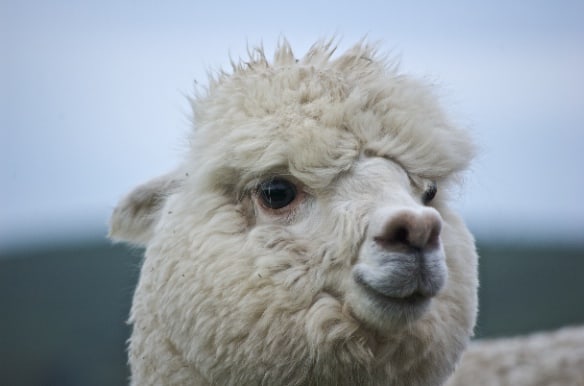 Even the more mature and serious alpacas have a rather distinguished look.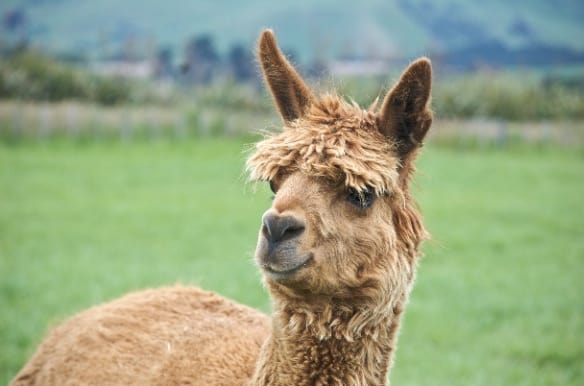 But this gentleman is rather more interested in things close to the ground.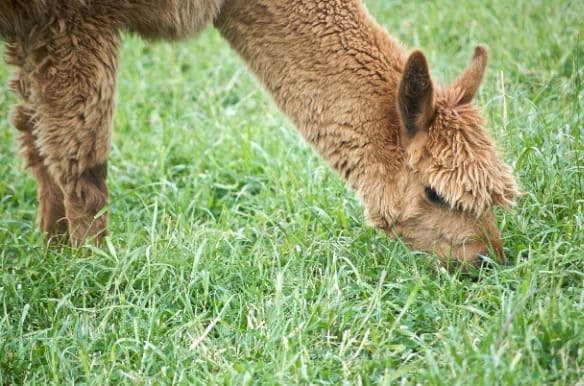 You can't blame him, it was a bit of a bun fight getting the hand held food.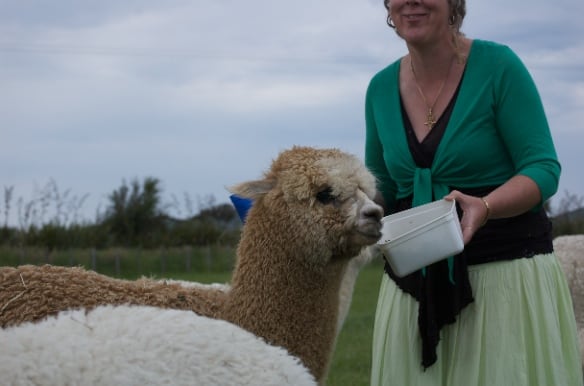 Although I think that best of all these alpacas like lining up and eating the grass on the other side of the fence.  This of course is much greener!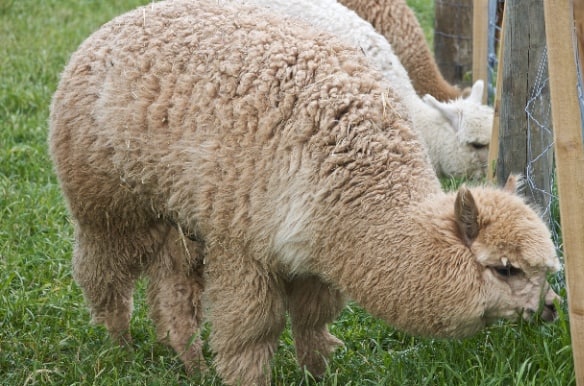 It's a shame that Alpacas bodies aren't quite as attractive as their faces but as a complete package they are hard to resist.  Even from behind.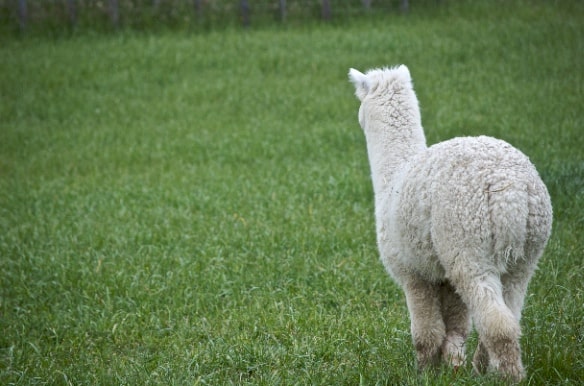 In fact, the view from behind is something you might see a great deal of with alpacas as they are pretty shy creatures.  I was pleased to be able to snap away whilst I could.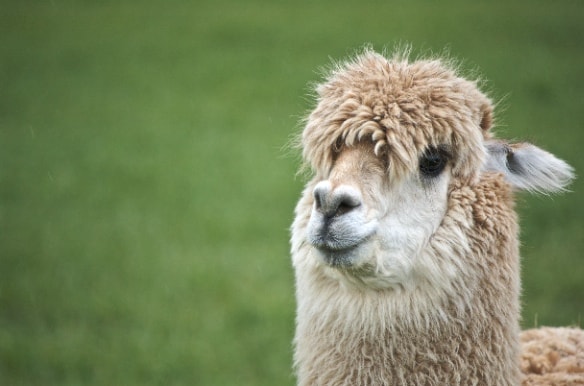 There are seven male alpacas in this small herd and they seem to be living like a very happy band. But who wouldn't be happy when you have a backdrop like this.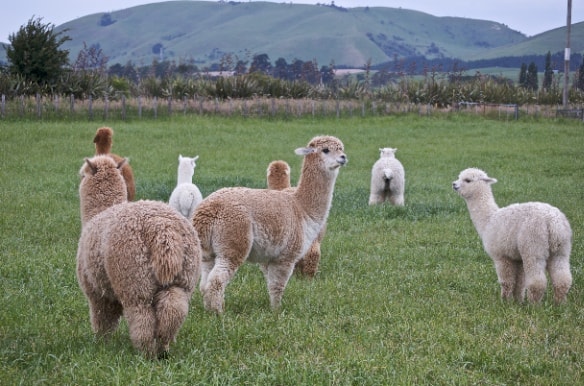 Yes, I'm convinced that these alpacas have a very nice life.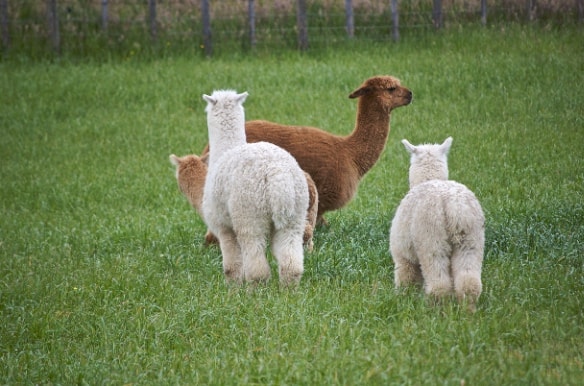 You can spend time with these alpacas as they open up their home for visitors.  If you want to spend the weekend admiring these chaps you can – right from your window.  These Alpacas are part of the wonderful set up at The Summit Lodge.  The perfect spot for some peace and quiet and within staggering distance of some of the upcoming wineries in the Wairarapa. Not to mention you'd be able to get to know Romeo, Petrelli, De Pasco, Falcor, Cookie, Beamer and Alfie. If you fancy a get away weekend. Tell Tracey and Jim, the Domestic Executive sent you and you might get a special friend of a friend's rate for their stylish accommodation.