It was a short and sweet visit to Hong Kong.  A mere morsel of what Hong Kong has to offer.  We've vowed to return and spend a little longer.  Time to get out off the beaten track into the hills and countryside around this vibrant city.
Throughout the time we were there I kept thinking about our time in Shanghai.  How these two cities differ and what I like best about them both.  There is no doubt that Shanghai was more familiar, more European, which is strange given that Hong Kong was been a British Colony for a very long time.  I found Hong Kong to be much more Chinese but in a modern sort of way.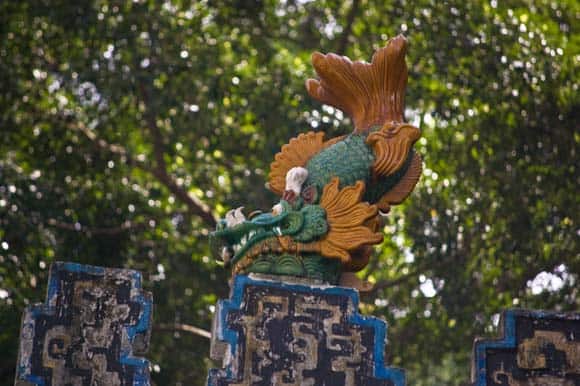 Aside from the Chinese temples around the city much of Hong Kong's architecture and urban environment it very modern and westernised. I was intrigued by the insides of the temples with their huge insense burners hanging down.  I shudder to think what the Health and Safety folks in the EU or New Zealand might have to say about this.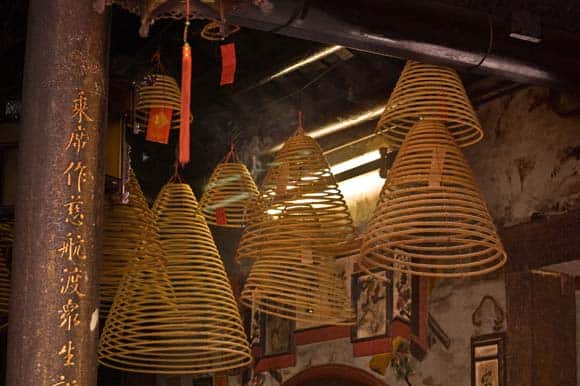 Whilst in Hong Kong I failed to get my head around the east meets west concept in the short time we were there.  Also, to make a judgement about how Hong Kong really operates as a Special Administrative Region of China.  What's clear is that Hong Kong is ambitious and dynamic – characteristics shared by Shanghai which is another economic powerhouse striving for its place in the global economy.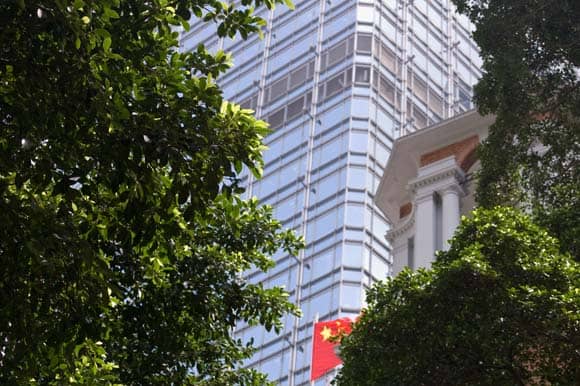 Hong Kong streets come alive at night – their neon signs bring a vibrancy and draw you towards them, like a moth to light.  At times it can make you dizzy looking around at all the signs and lights but it's impossible to resist.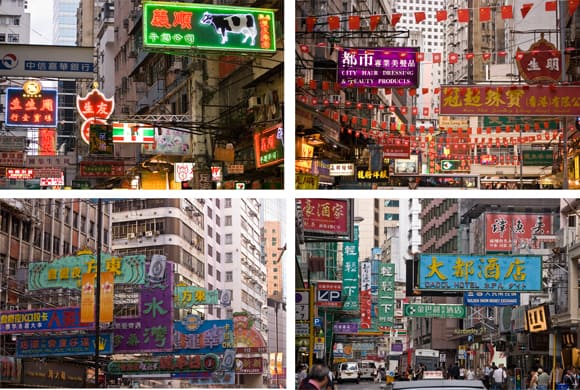 There are so traditions of Chinese communities that continue to thrive in Hong Kong.  Men gambling in the parks.  These guys were so engrossed with the game at hand.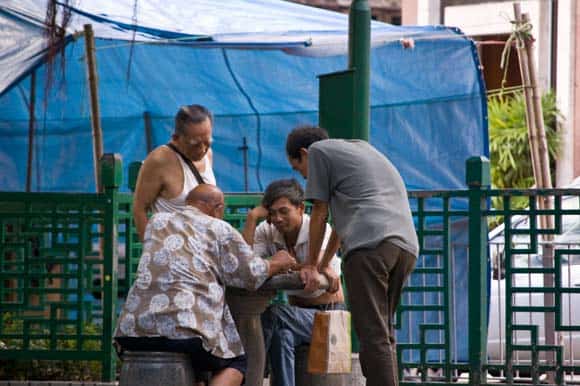 Occasionally you'll also find a lower tech sort of retailing going on.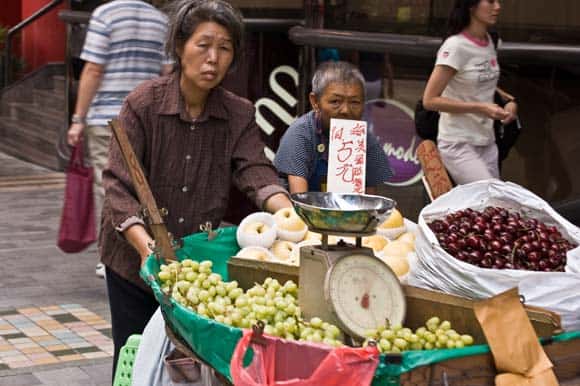 There is no doubt the people of Hong Kong love their shops. There are masses of them all over – big stores, shopping malls and rows of retailers clustered together for easy comparison shopping.  Perhaps if we'd had more time we would have enjoyed some retail therapy but our cases were already bursting at the seams so we steered clear for fear of temptation.  What's for sure is that there was no shortage of other customers for all the big brands of goods.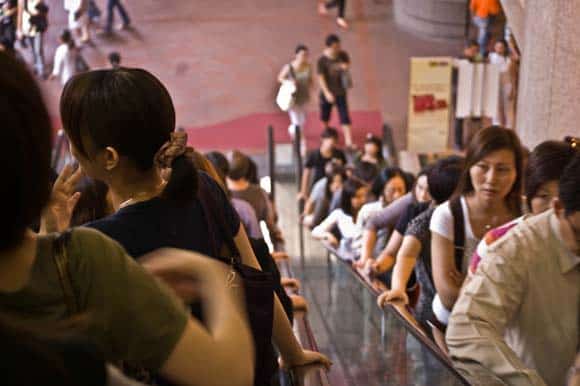 Hong Kong is a place to visit if you want to experience pulsating commerce and retailing.  There is so much to choose from.  Maybe it's because I getting old I like to seek out some history, some tradition.  I find it gives me a stronger sense of place and time.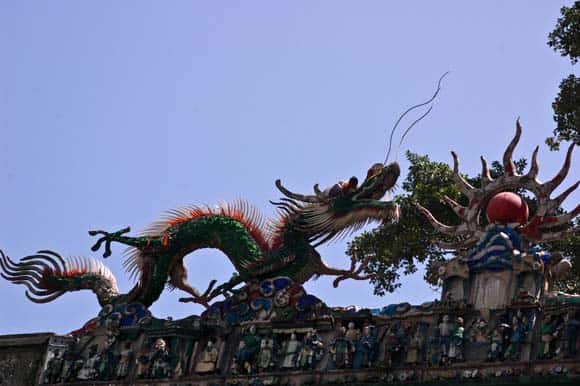 There was one tradition we weren't going to miss out on whilst we were in Hong Kong – afternoon tea at the Peninsula Hotel.  This is served in the lobby area and is a throw back to how tea would have been served in colonial times.  It was superb and a real treat.  For connoisseurs of afternoon tea we were seriously impressed.  Wonderful tea with limitless top ups.  Sharp and bubbly champagne (for that special celebratory touch).  A lavishly supplied cake stand, although if I were being picky I'd have a couple more savoury items.  There was so many cakes we ended up getting them boxed up to take away for later.  The sugar rush was simply too much in one sitting.  This was definitely a highlight of the trip.  In case you were wondering – what no pictures? – I did have my camera.  But there is something seriously touristy about taking pictures in such an esteemed location so I decided just to enjoy the experience and it's one I won't forget in a hurry.
Overall Hong Kong was better than I expected.  Being a tourist rather than there on business is definitely more fun.  To do Hong Kong justice you do need a few days so we'll be planning to include it as a stop over on future trips back to the northern hemisphere.  Also, I think we'd go on the outward journey.  I think we were a bit tired – physically and emotionally – to really enjoy all the sights and sounds. All up though, Hong Kong doesn't disappoint and I look forward to feasting on dim sum next time round.