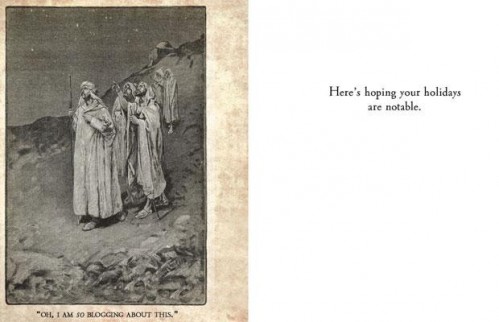 It's that time of year when the northern hemisphere is getting into the Christmas mood.  The retail sector goes into overdrive and every where you go there are iconic images of snow, father christmas and the like.
Here in New Zealand people are just making that last push effort to get to Christmas as this marks the start of the long summer break.  Sure there are signs of Christmas but I've never got used to the mixture of "traditional" Christmas and kiwi style.
Or I should say lack of Christmas style. The pohutukawa is the most iconic of kiwi Christmas.  This is the New Zealand version of a Christmas Tree. An evergreen tree that blossoms with bright red flowers. You can read all about it here.  Obviously Christmas is a  Christian Festival but as like other parts of the world it is the non religious celebrations and symbols that dominate.
In the last couple of years I've tried to get into the kiwi Christmas groove but have to admit defeat.  It just doesn't feel like Christmas.  I went to the carol concert at Wellington Cathedral last year and whilst a lovely service there were kiwi Christmas carols that I just couldn't relate to.
The fact that you need to shop, pack and post in mid November to send stuff back to Europe is also at odds with my preferred last minute adrenelin rushing blitz around Oxford Market and sitting in front of the fire wrapping sipping a nice warming drink.  I also feel quite ridiculous that the parcels I sent by economy mail have already arrived with people (great service for the price but they are suposed to take weeks not days to get there!).
Christmas cards are my main stressor too.  I've always loved sending and receiving Christmas cards but since coming to New Zealand my heart hasn't been in it.  The only explanation is that I've not found a Christmas card that I like enough to want to send to people.  I've been so fed up this year that I've vowed to research the market properly for next year and get my own designs into the market place.  Something that can reflect that spirit of summer and holiday greetings.
The Telegraph have posted some excellent Christmas Card designs for geeks.  These have spurred me out of my Christmas malaise so I thought I'd share them with you.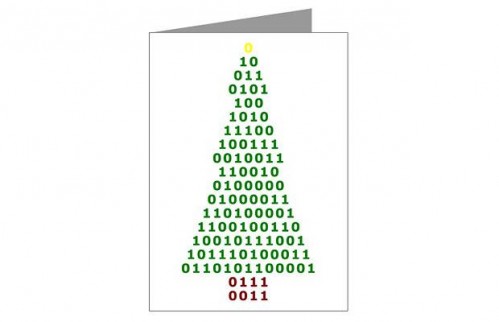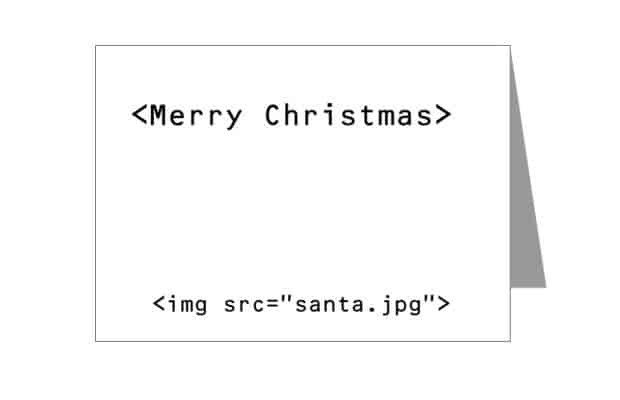 Without doubt the second best Christmas-themed programming greetings card ever made. Buy from Cafepress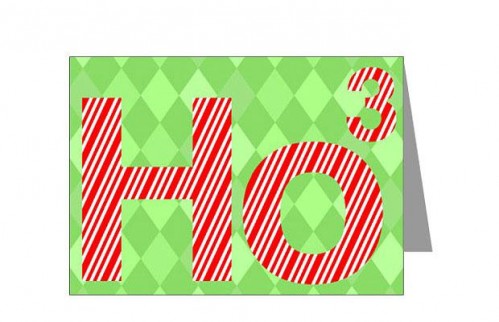 Christmas cheer, to the power of three. Buy from Cafepress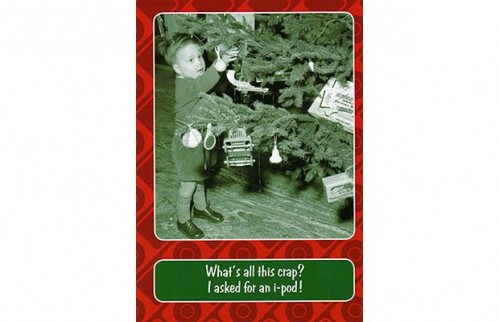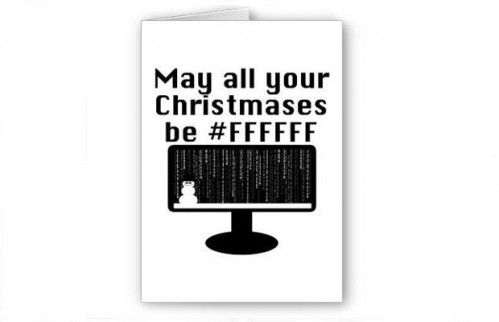 Probably the best Christmas-themed HTML colour programming greetings card ever made. Buy from Zazzle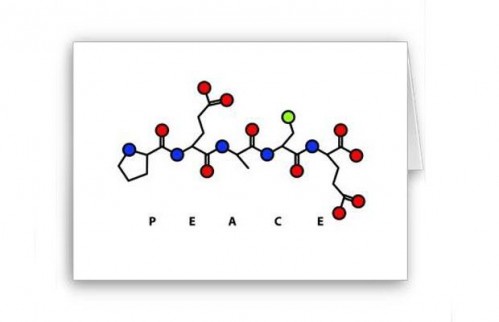 This, apparently, is hilarious – it's all about peptides and the amino acid alphabet. Full explanation here. Buy from Zazzle