Can you imagine anything nicer than spending time with your very good friends.  It seems to me that this applies to the bassets too.  On days I am working away from the office Fortnum and Mason go to spend the day with their friends at the local kennels.  Sometimes these friends they see every week but often is new friends who are just staying at the kennels for a while.
I've often wondered what they get up to.  How much time they might spend playing or snoozing.  The whole idea of them going to the kennels is that they will be more active than if they were staying at home on their own when it's pretty certain that they would just lie down and sleep the day away.
It seems that at the kennels there is plenty of fun to be had.  Although I think that in this photograph Fortnum has had his fun and is now looking for a bit of a rest.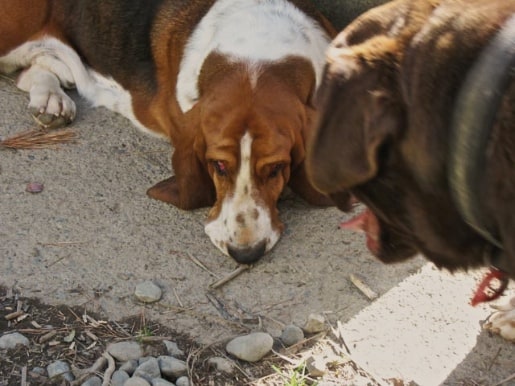 Pepe is a regular with the hounds at the kennels judging by these photos the hounds don't rule the roost like they do at home.  It doesn't surprise me though to see Fortnum siding with the other dogs leaving Mason out on his own.  Fortnum just wants to be everyone's friend.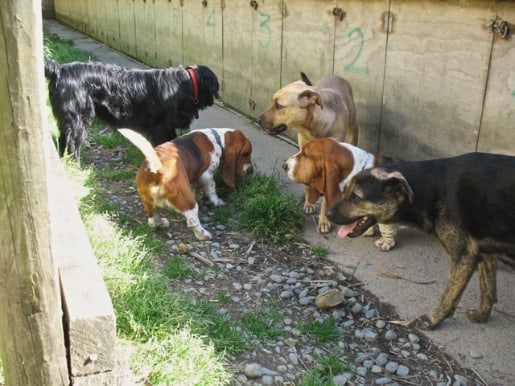 Here's the threesome of friends hanging out and having a good time.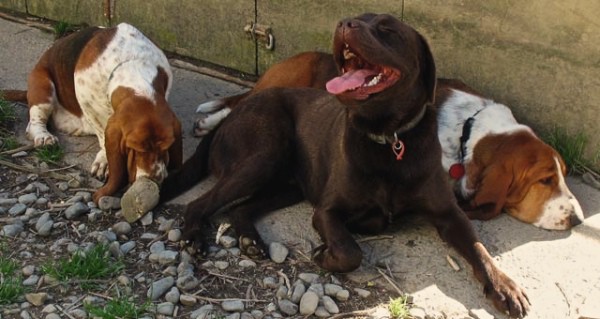 No doubt about it, these pooches have a close friendly bond.  Again Fortnum is sticking close to Pepe.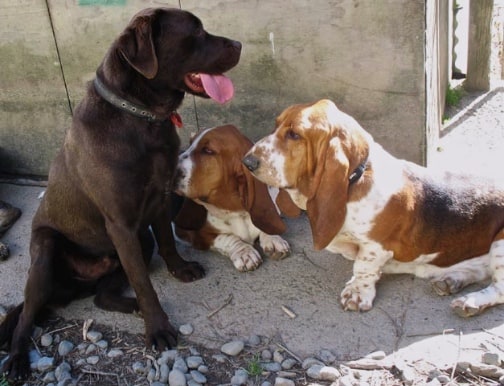 Oh yes, these bassets are in love although I think Fortnum may be over playing the best friend card.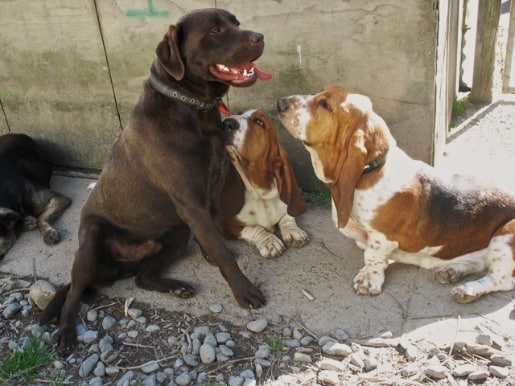 Mason seems not to be bothered by his brother's behaviour and content to just be himself.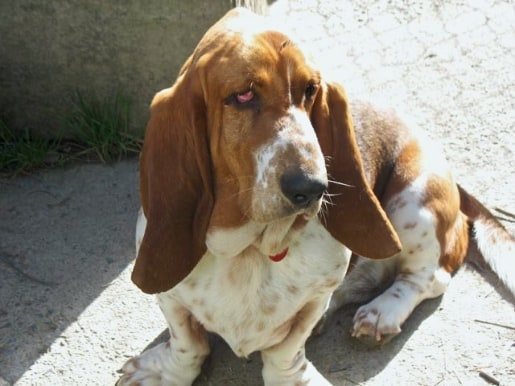 Its clear that the hounds love their days with their friends.  They shoot out of the car and up the path to the dog pens.  Not even a backward glance.  Pure delight that they get to play.
It's always a comfort to know that they have a good time.  They certainly come home tired and are quick to settle down and catch up on all the snoozing they have missed during the day.