Our new garden construction has been called many things.  Vege Garden, allotment, Elizabethan Garden and potager.  I'm pleased to announce it's official name is the Domestic Executive Kitchen Garden.  This is the third element of  the Backyard Pantry empire – the first being the herb and salad potager and the free range chicken coop.
It's been an exciting and exhilarating experience to get to this point from dream, to plan to construction.  Now the real fun can start.  For the moment I'm enjoying the beauty of it in its pristine condition.  I just love the way the path sweeps down.  I'll be getting to know that path real well in the future.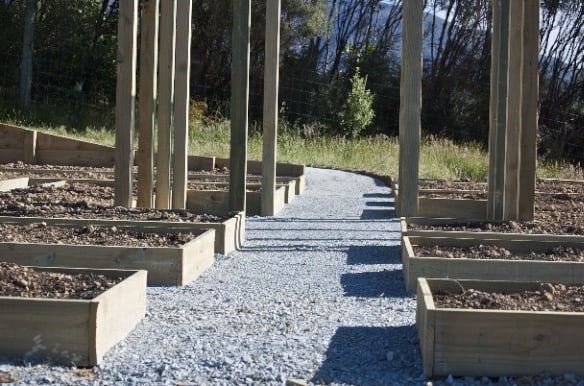 Whichever you look at it, there is no denying the simplicity of the design.  Simple but effective I hope.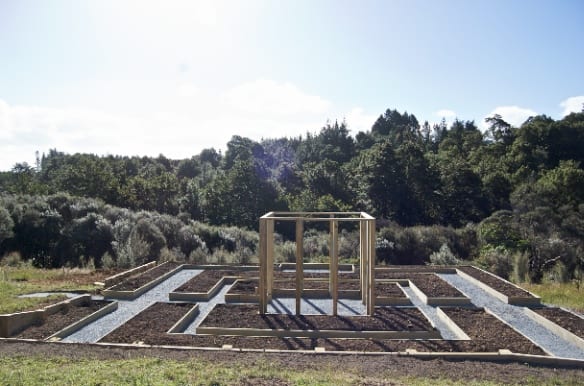 It looks so clean and tidy right now.  Better enjoy it whilst I can.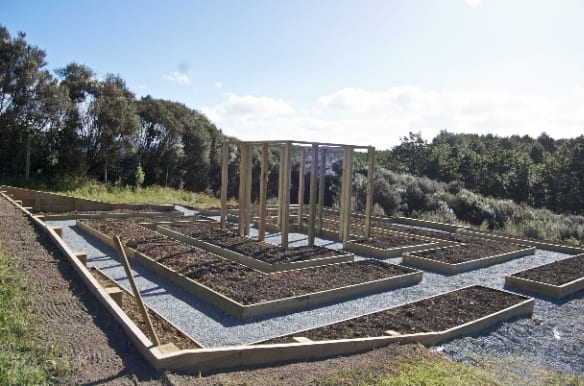 For from tomorrow things will get a whole lot more untidy from tomorrow as I plant my potatoes.  I know a little late in the day but hey it's going to be a bountiful Autumn is a slightly scant summer.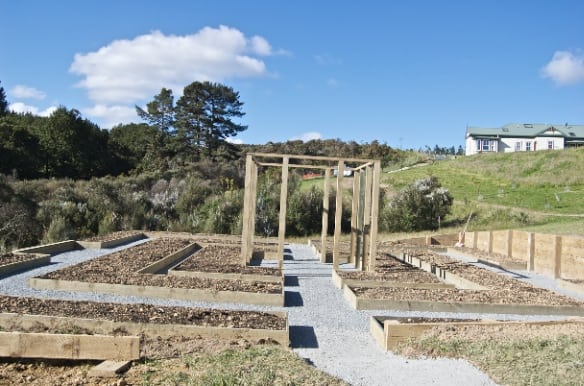 I'm hopeful that the open and sunny spot will create oasis conditions and bring along the plants at a speedy rate.  It will however be next winter before we plant our fruit trees around the espalier frame.  No it's not a shed but rather the basis of an ornamental fruit frame.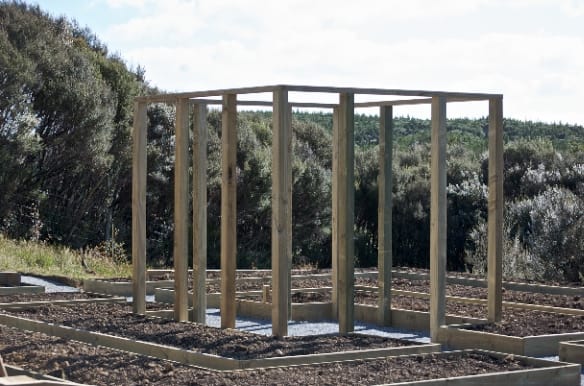 For the moment I"m enjoying the view down the garden and can't wait to see it start to fill with green.  A little like a new home it's crying out for some home furnishings.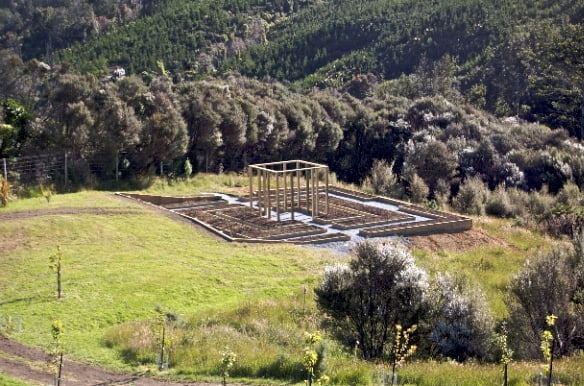 This is the view I love most.  To see my first experiment of growing alongside it's mammoth neighbour.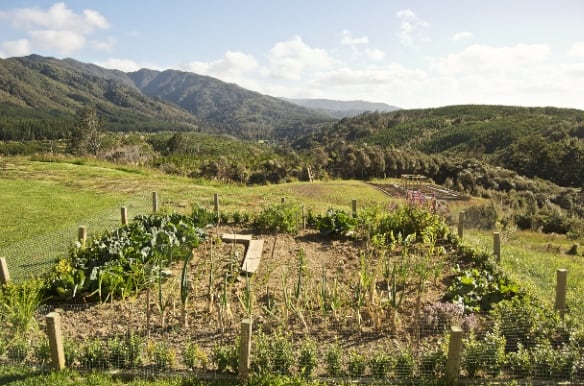 We'll be harvesting more cauliflowers and cabbages this week.  The garlic, onions and shallots won't be too far behind.  The rocket seems to be growing slowly and the radishes so looking forward to the first backyard pantry salad.
Before we start planting too much in the Kitchen Garden there is a rabbit fence to install.  Guess what I'll be up to this weekend to work off all that Christmas pudding.