I've been holed up in my office most of the day but did make a dash with the dogs for our daily constitutional when the clouds lifted and it looked reasonably clear looking down the valleys.  We got to the end of the drive before the heavens opened on me again.
A few rain drops weren't going to put the bassets and I off though.  I simply put up my hood on my 7th layer of clothing and put my head down.  The bassets just huddled together and we all jogged along.
It was not surprising to find the neighbour pigs huddled together.  It did make me smile though that they all looked up at me when I popped my camera over the fence.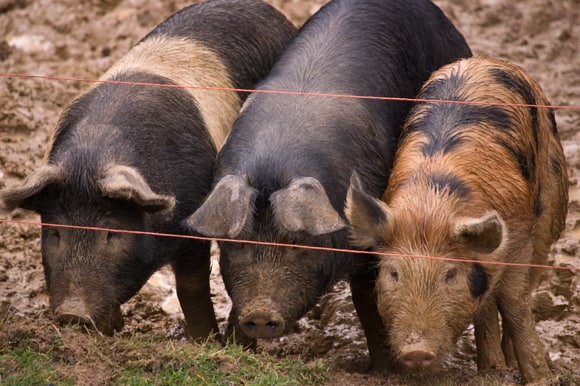 As soon as they'd checked us out they were back with heads down in their huddle.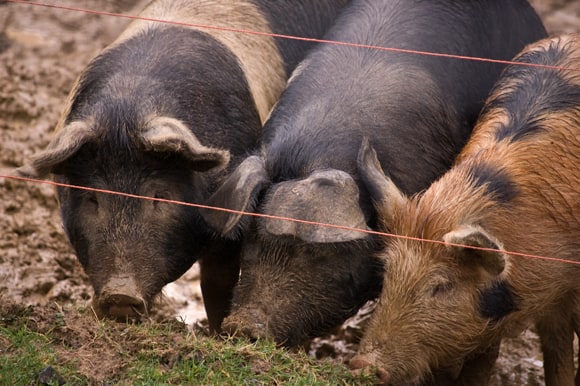 I couldn't quite work out why they were huddling where they were which was right in the line of the prevailing wind.  There were plenty other more sheltered areas in their field they could hide.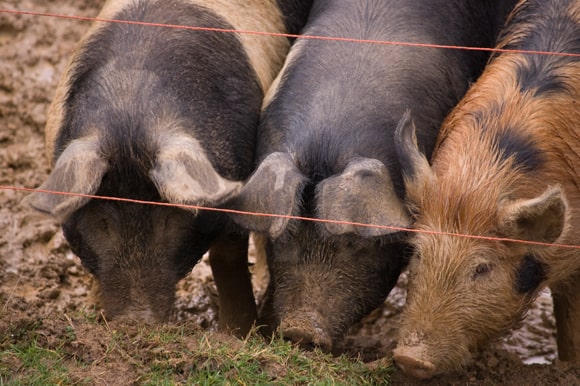 But no these pigs seemed stuck to that spot.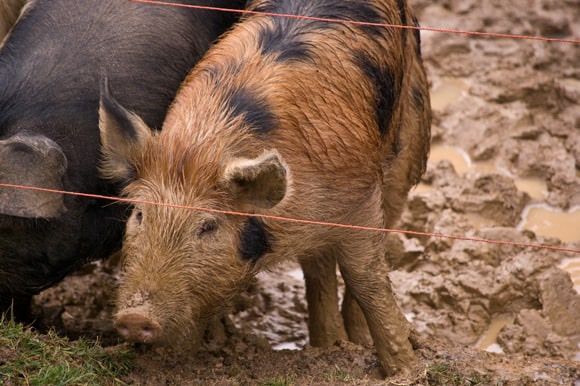 It's easy to see that that mud might be holding them back.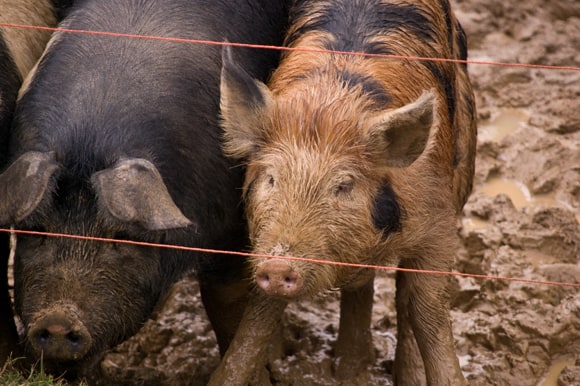 These sure are bedraggled pigs.  But huddle is the best kind of cuddle you need in a southerly wind.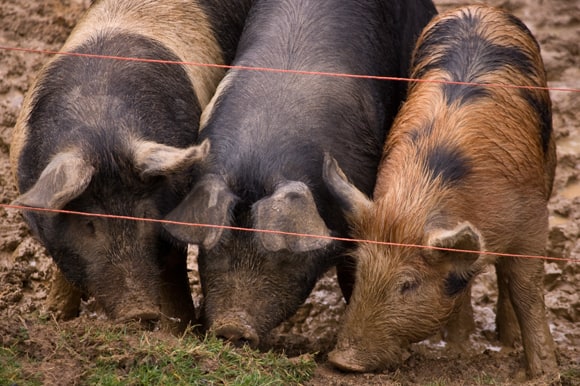 I wouldn't wish to exaggerate but parts of the chicken pen are looking like this pig field.  The ground is so saturated and with 10 hens running through it all it's starting to get very muddy and very sticky. I'm going to have to do something about it before next winter. For now it's just a case of grin and bear the muck and wet.
I'm sure those of you enjoying the heatwave right now in the UK you're not at all bothered that pigs, bassets and expats here in New Zealand are suffering in this long dark winter!