I've been pondering what defines a revolutionary road?  This comes after finishing the novel written by Richard Yates and recently made into a movie. The novel recounts the lives of Frank and April Wheeler in 1950's America who sought to break out from their hum drum suburban lives by moving to another country.
If you've read the book or seen the film you'll know how the story goes.  But if you haven't, Frank and April are miserable and not much happens in their lives.  There answer was to plan to move to France but they never made it –  tragedy strikes after the best of intentions. I didn't warm to Frank and April's story. To me it was like they were living a role play making plans and having thoughts that they knew they'd never follow through on but enjoying the impact of their game which improved their personal relationship at the time and made people in a more positive light.  It all seemed so shallow and unauthentic which is really the overall message of the novel.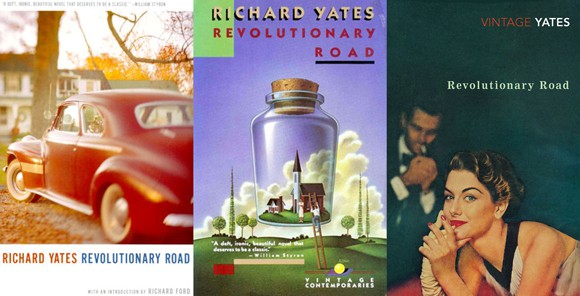 I was given this book by my sister-in-law for my birthday so I was excited to read it.  I did find it hard to relate to the values of life in the 1950s though.   The characters in the book lacked ambition, energy and courage that I would see necessary to pass along a revolutionary road. Reading the book also made me realise how little I know about that period of time.
Life seems to have many more options available to you these days and there are people are encouraged to think big, fulfil their potential, take risks and lead a life that makes the most of what's on offer.  And people are doing just that.  Whatever happened to doing the conventional thing – although I think that's the problem what's convention any more?
Certainly for Frank and April, convention was being satisfied with working in a humdrum life in a humdrum community where not much happens except life goes on.  Interestingly it was April's ambitions for herself and Frank that led them down that revolutionary road and would be her eventual undoing.  He on the other hand was not that unhappy and could be satisfied with what he had getting his kicks from an extra marital affair which to me was his way of keeping control of his life that he was unable to do in his married life.
Maybe coming to New Zealand was following my revolutionary road.  I certainly feel life is more satisfying as I'm doing those things that I want to do rather than feel I ought to do. New Zealand seems to offer new opportunities for people that they can't see possible where they were living before.  Maybe like Frank and April we've all run away to find the good life rather than make a good life where we were?