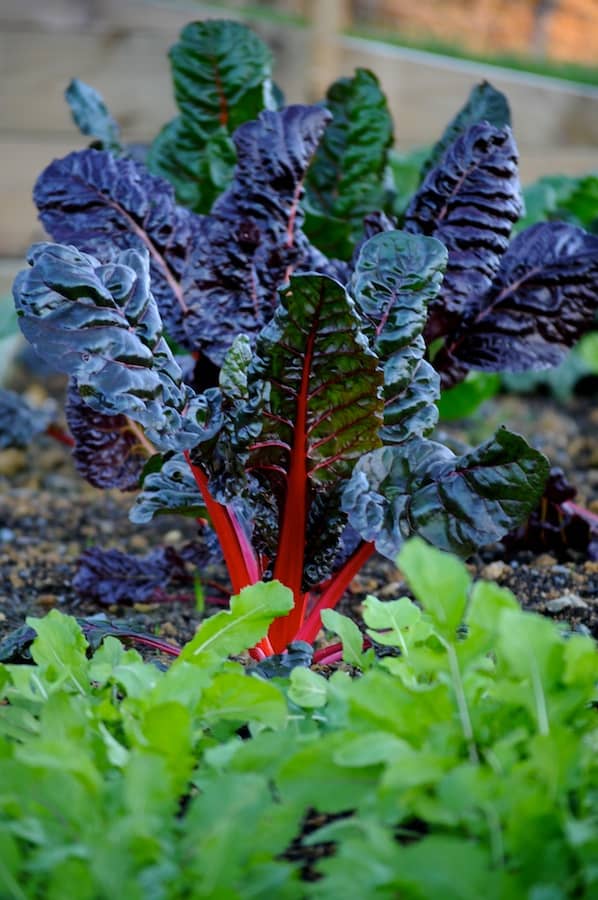 There is something festive about deep reds and greens. It makes me feel Christmasy even though that festive season is still months away.
Such colours warm the soul when all around us there is bleak and wet weather.
I'm heartened also by the rocket growing close by.  Rocket and I have a rocky growing relationship but finally now the weather is a little cooler I seem to have managed to coax a few plants into life.  What's more they make a wonderfully tasty accompaniment to the home made pizza on a Friday night.
When you look into the kitchen garden and see such colourful splendour it makes you realise that once again nature has a way of bring a bright spark even in the darkest time of year.