I was uncharacteristically disciplined today.  No play before work and chores complete.  The Bassets said I was a total bore and since the sun was shining they wanted out to play.  In truth I was just putting off the inevitable first click with the new camera.
The best way I can describe how I felt about using the new camera is that it's like being a learner driver put in the seat of a fighter jet and told to take off.  This camera is for serious photographers and whilst it looks like a camera it's actually a box of magic I know I'm going to love.  For today though it was enough to work out the basic controls and being able to at least move off the auto settings. Let's just say there is a lot to learn and more practice required.  And preferably at a time when you're not trying to control two errant basset hounds.
Here's one of our regular spots down in tunnel gully.  At first glance you might wonder what's different and I'm not sure I can tell you that yet.  Other than the colours are deeper, the images sharper and the depth of contrast is much stronger.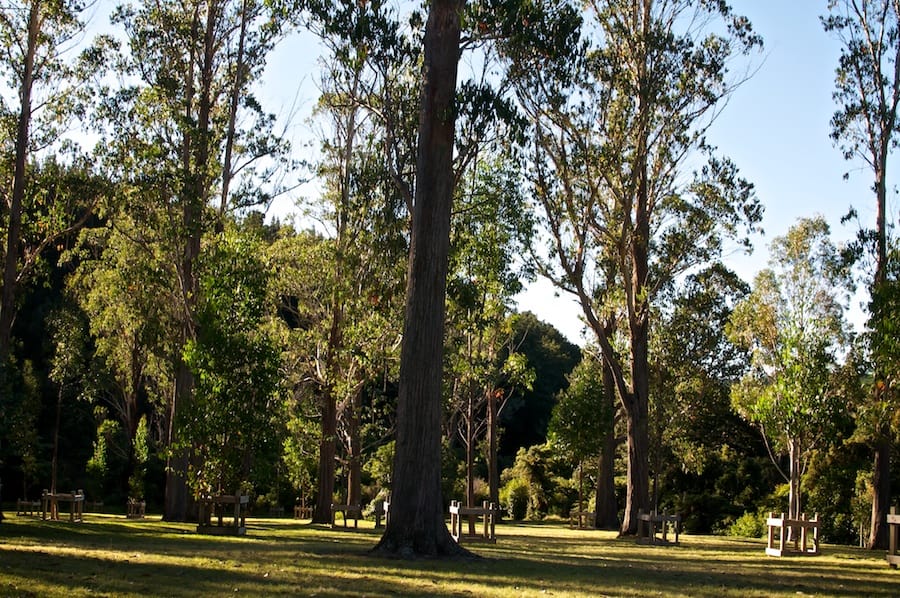 This camera captures light in sophisticated ways I was staggered by.  It behaves differently in ways my other camera doesn't. These two following pictures were taken at almost the same time with the bassets sitting only feet apart yet it's like they are taken in two completely different places.
Here's big basset lit from behind.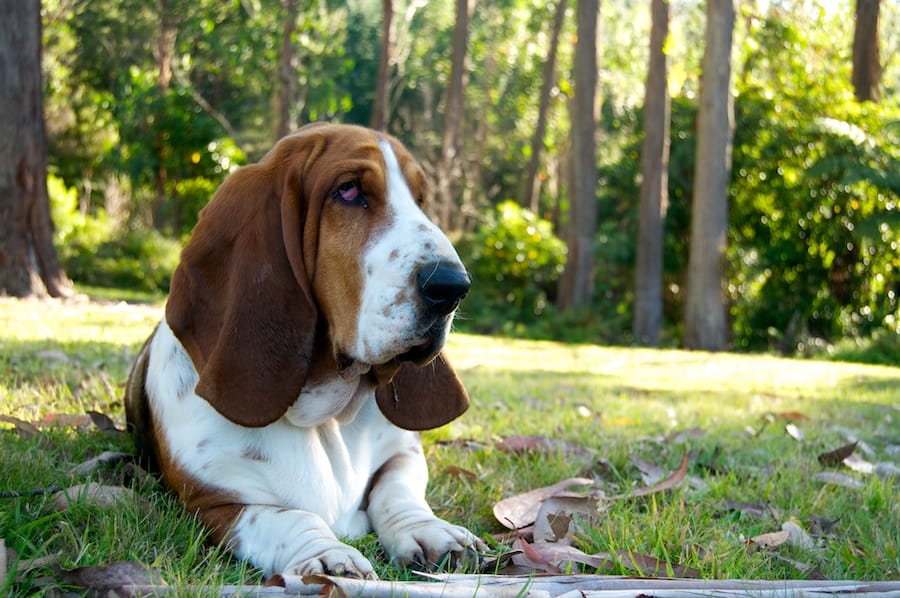 Here's little basset lit from the side.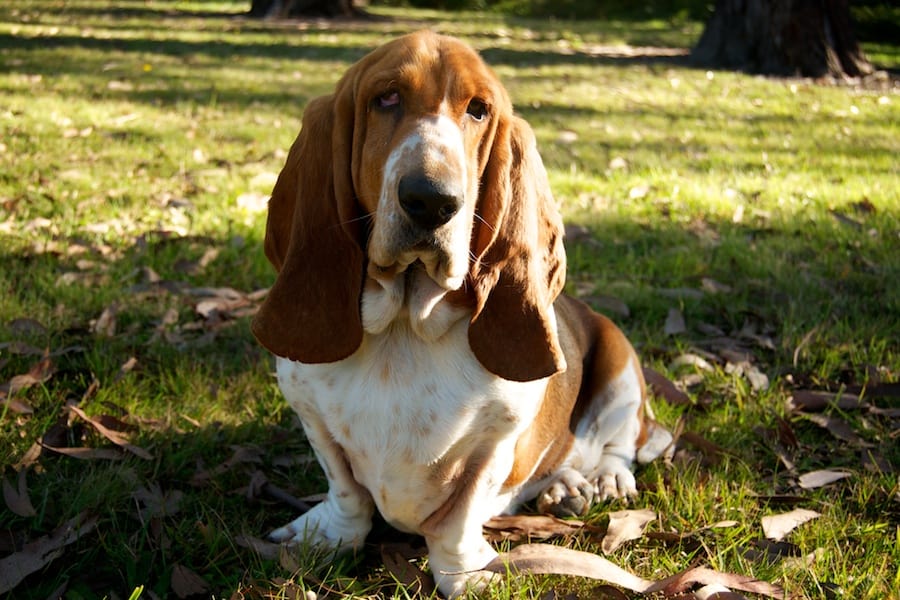 The light wouldn't have had created such differentiation with my other camera.  The biggest advantage of the new camera is that I can take photographs in the bush as the ISO controls are much more powerful.  The great thing is that even though you boost the ISO setting it doesn't brighten up the whole picture just gives you enough power to get a really strong illumination where you want it.  The depth of field is amazing too.  Using a wide aperture I was able to blur out all the background detail and create the bubble effect behind the fern.  I could have really done with a step ladder to get a bit more of the fern but what's clear is the creative possibilities are loud and clear.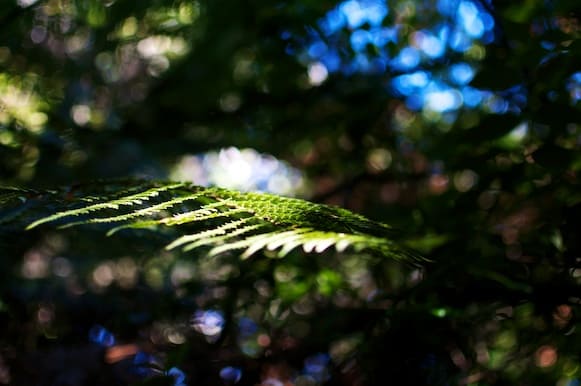 The power of this camera's light sensor also showed on a picture I took later down in the kitchen garden.  Again the camera focused on the light and I like the way it creates the shadows around.  You might think this was taken in the dark with a spotlight but it was still daylight all around.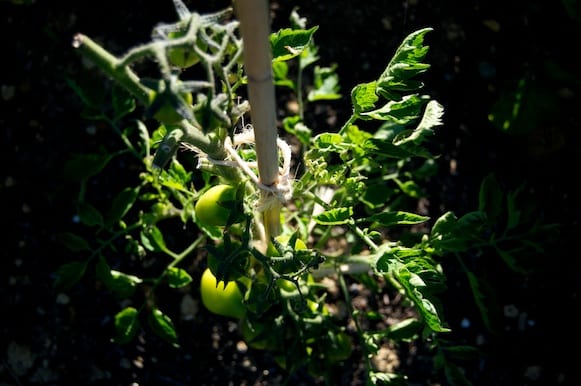 Here's the garden in all it's technicolour glory although it's clear where the shade is amongst the tomatoes which is where I was when taking the photograph above.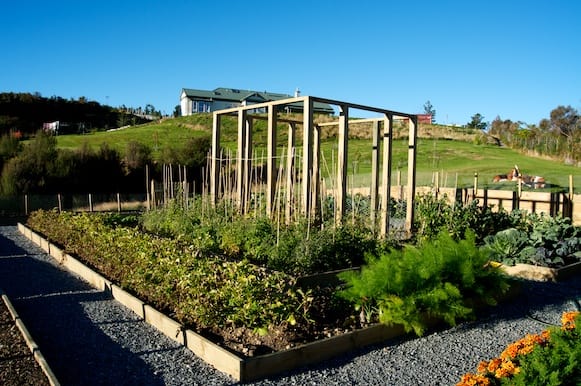 And just in case you haven't got my point yet, here's another tomato shot where the back light was enough to not put the whole tomato in shadow.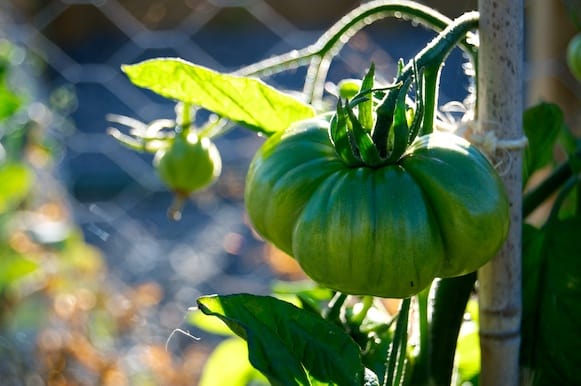 For the first run out with the new camera is was a pretty random experience.  This new camera behaves in ways my other doesn't and it's going to be a fine adventure getting to know it.
For anyone who is a photo geek I've bought a Nikon D300s.  It's a high end, high cost bit of kit but I promised myself that if I exceeded my business targets this year I'd treat myself so I have.  I saved heaps buying it through a parallel importer in Auckland so it comes with all the usual Nikon warranties and kit but it's sourced directly from markets overseas rather than imported through the Nikon dealers.  Amazingly it arrived two days after I placed the order.  I'm going to have to do super well next year in my business to upgrade my lenses too.
The key deciding factors in buying this camera was I wanted sharper images, greater ISO control to be able to photograph in low light (i.e. bush) and more fire power to be able to take fast moving basset pictures.  It's also an investment in what I aim to be the start of a new exciting chapter as a photographer.
As far as I can tell this is as good as it gets for a DX camera.  The next step would be into full frame photography but to do that you need a different range of lenses to those I already had and it seemed to make sense to stick with the kit I have and build up with new lenses over time.  I'd ideally like a wide angle and macro lens next but first and foremost I need to be able to fly the camera properly first.
I won't be ditching my beloved D40 it still is the great camera it always been.  Part of my learning will be to understand the differences in which the cameras work and why so I can then figure out how I get the photographic style I'm looking for regardless of the camera I'm using.  I have a hope that MT might pick up the D40 too as he has a great eye for photographs.
So all in all it's been an excited day.  New camera, replacement lens arrived too.  And if that wasn't enough my upgrade for Aperture came in stock so I'm feeling as well equipped as I need to be for my photo blogging adventures.  Wish me luck!