When you become a basset owner you should be supplied with some saintly essence.  A small bottle of smelling salts that when sniffed as required you develop patience on demand.  Failing that you must develop a level of patience to survive with your sanity intact and see the continued entertainment value of having bassets in your life.  You see basset hounds have taurean like characteristics of determination and strong will. They won't be hurried, won't be budged until they are good and ready.  As a Taurean myself I can recognise the signs.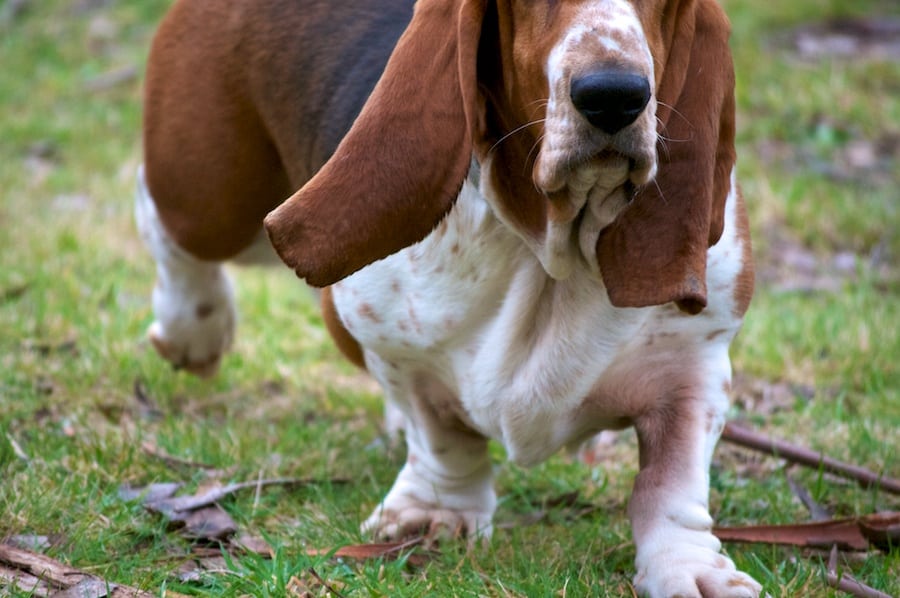 With the weather forecast to be wet and windy we made tracks early today for our basset jaunt.  Enough time for sniffing and hanging around to stare at others in the park.  But after a while such delaying tactics can become frustrating but no sense in trying to hurry a basset when they've made their mind up that they are tired and just want an easy stroll. Mason was intent on inspecting almost every blade of grass and didn't take kindly to being interupted.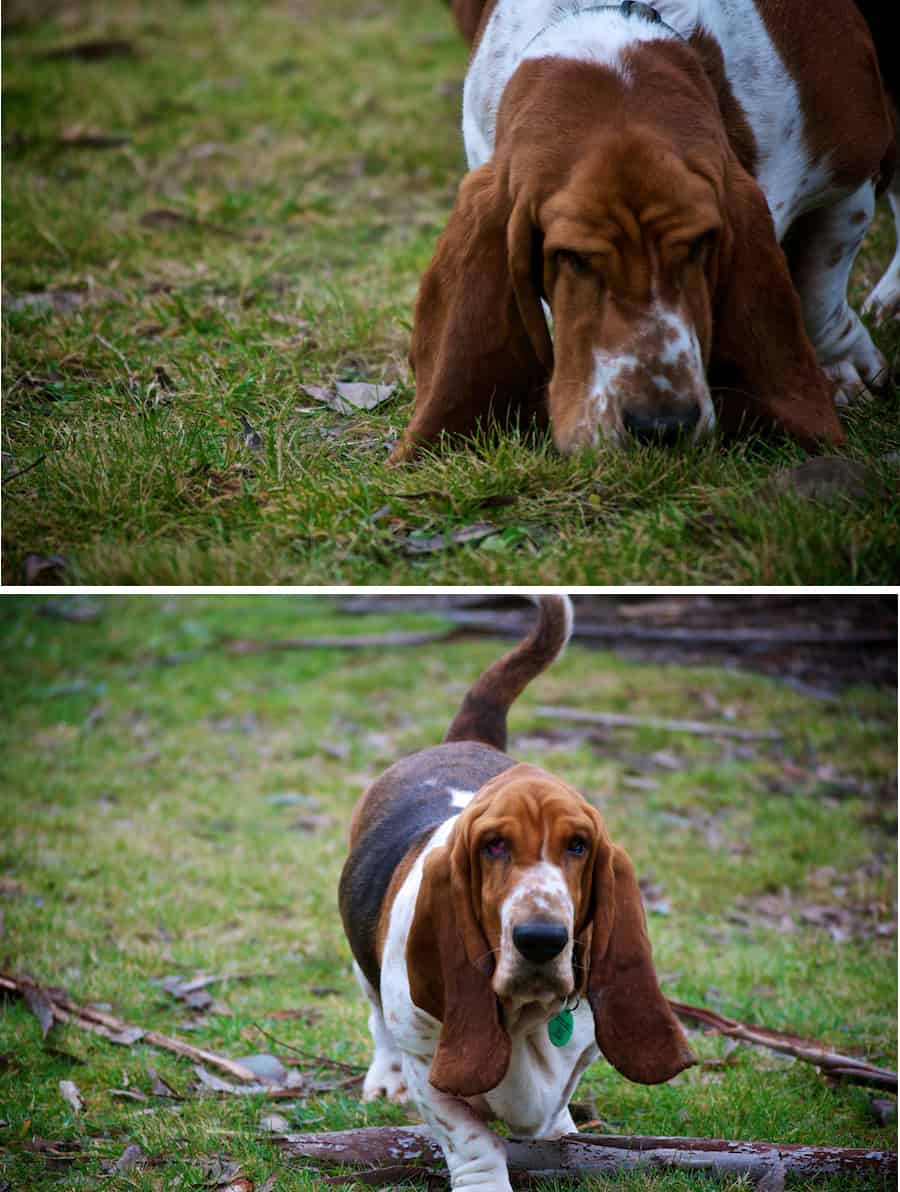 Fortnum was intent on taking it easy at every opportunity.  Any excuse to yawn, sit and draw attention to himself until his master dished out the requisite amount of love and attention.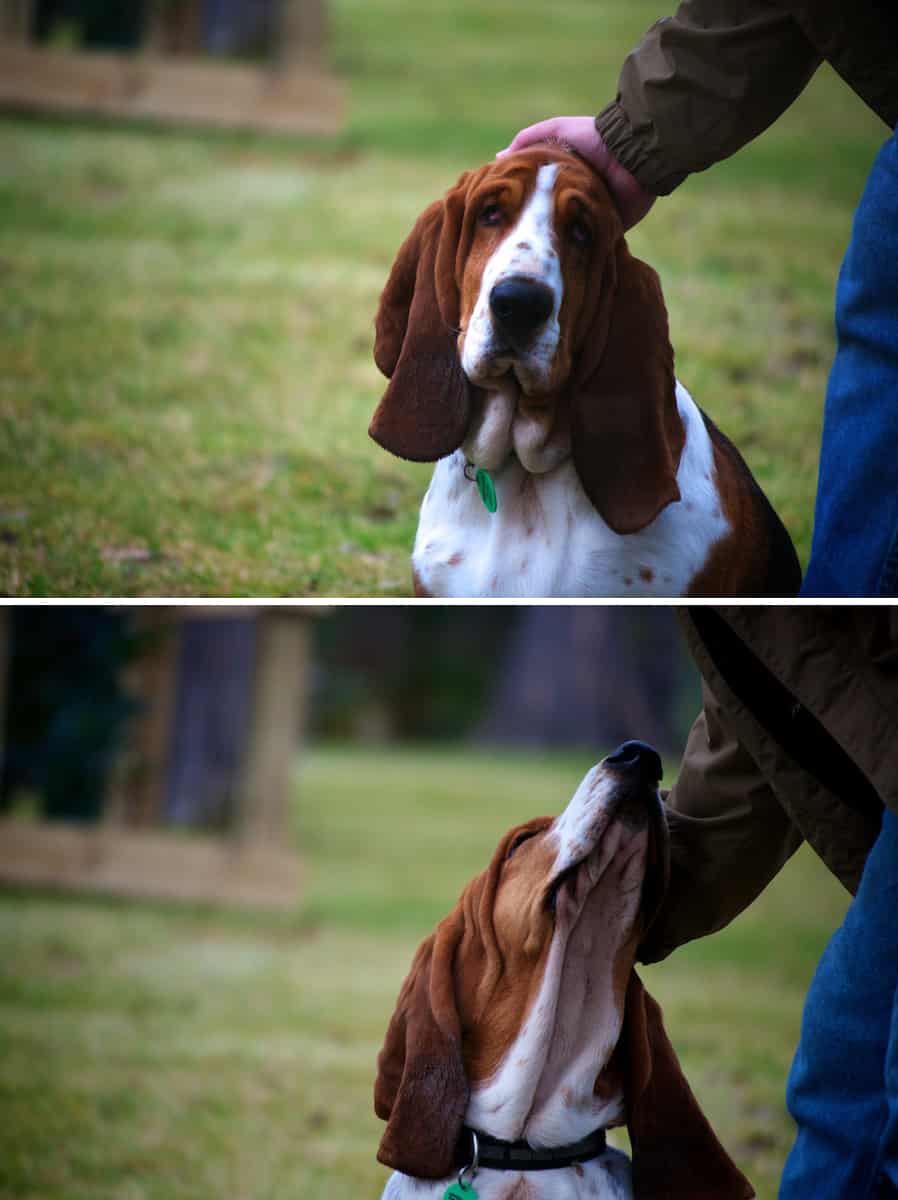 But the thing with basset hounds is that they are fickle creatures as well.  Especially when it comes to choosing friends – usually they pick the one with the treats in their hand or stamina to give out neck or belly rubs.  They can also go from dead slow and stop on a walk to sprinting in the blink of an eye.  One minute they are dragging their heels behind you and next they're off.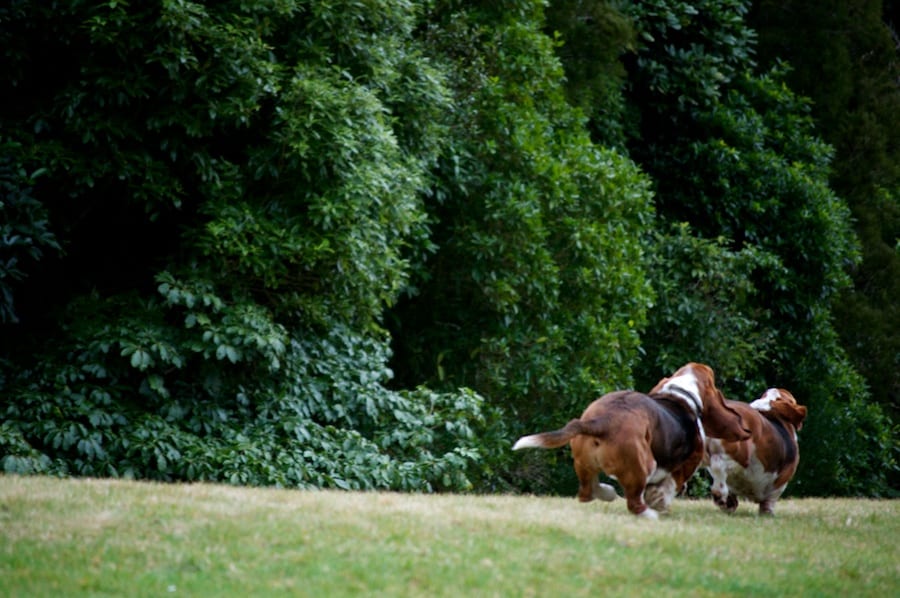 They can go from a standing start like this…..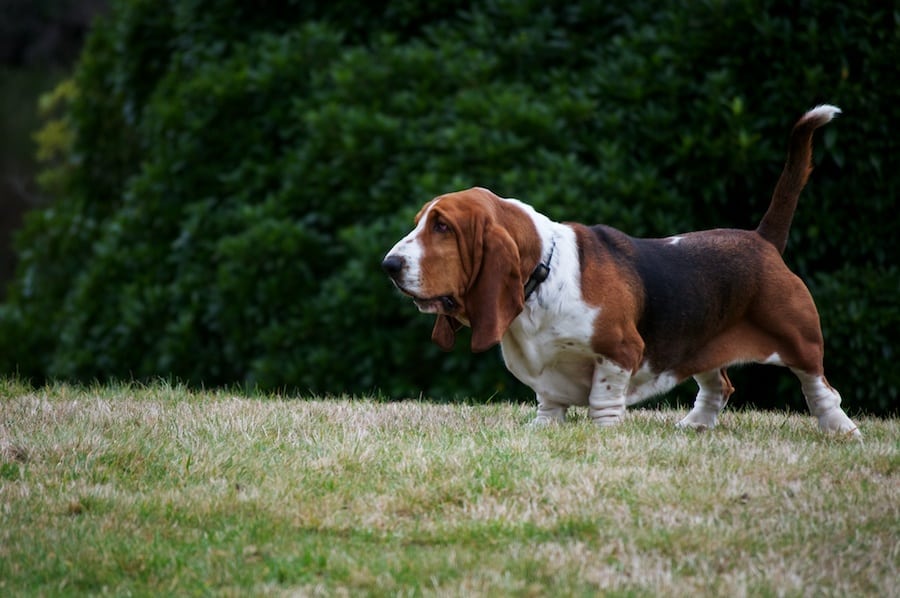 To coming at you like a steam train with all their wrinkles blowing in the wind.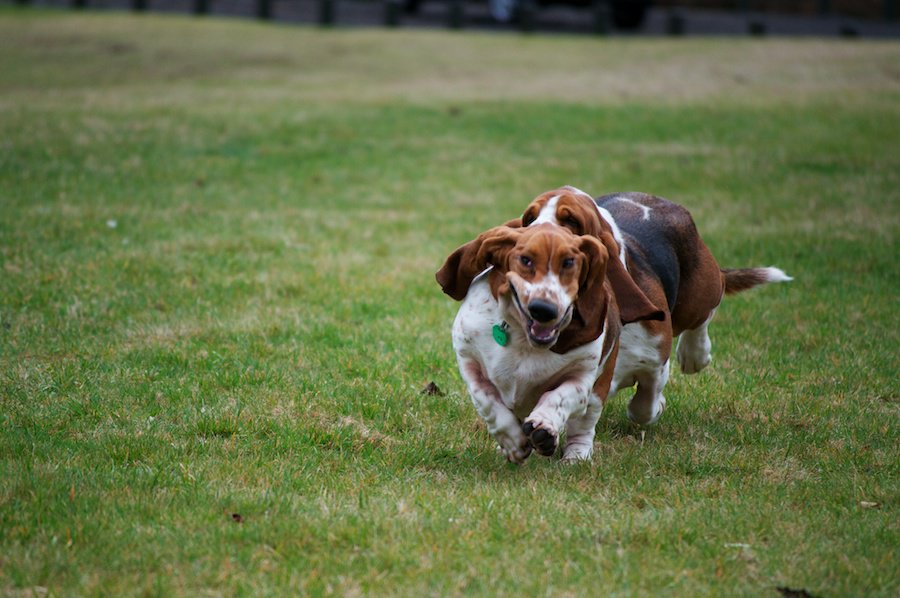 It can be an unsettling experience as they come closer to you at top basset speed.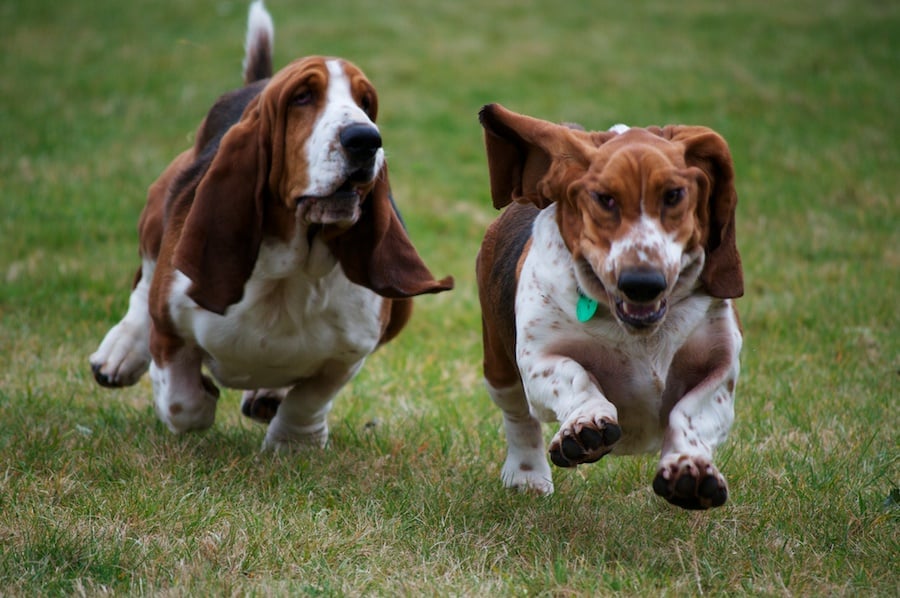 But such exertions don't last for long.  A basset is built for stamina not speed.  And our big basset can suffer after chasing the leaner, meaner and generally more agile little bassets.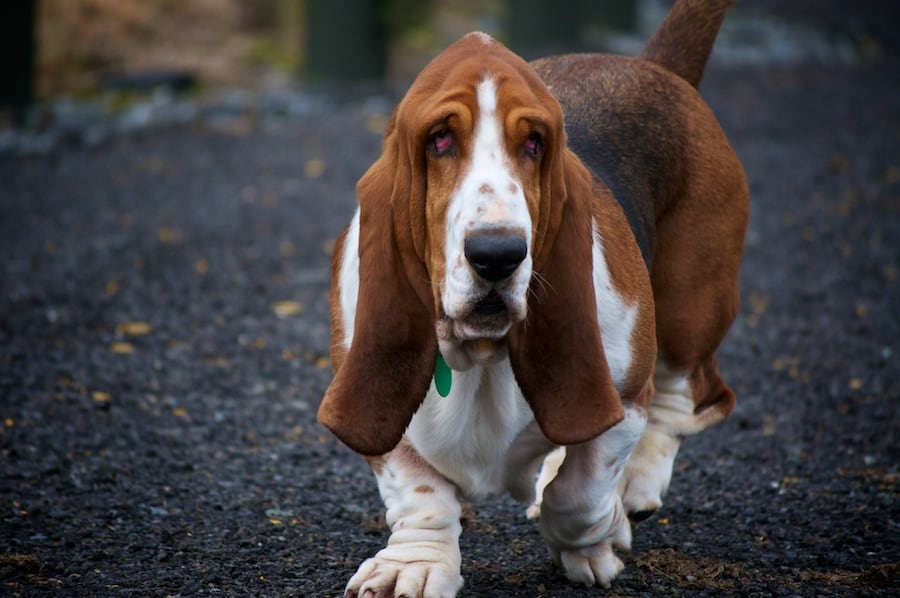 Yes, our big basset was pooped.  Ready to flop.  Which of course he did.  Nothing like the snores of a tired basset to remind you of the entertainment just gone.