There is something breathtaking about winter sunshine.  It lifts the spirit in ways that summer sun can't.  Breathes warmth into the chill and reminds you that beyond the dark and gloom of deep winter there are better things still to come.  This week we're on our traditional mid winter stay-cation.  The stay at holiday which marks the time in the year where we kick into action in the garden yet still find time to enjoy a few luxuries, like taking the dogs to the beach on a weekday.
Today was our beach time and we picked a glorious day to head to our favourite beach at Paekakariki on the Kapiti Coast.  About an hour's drive away from home it's a wonderful place to wander and soak up the views in the sun.  The weather was so marvellous that we threw caution to the wind and had a picnic too!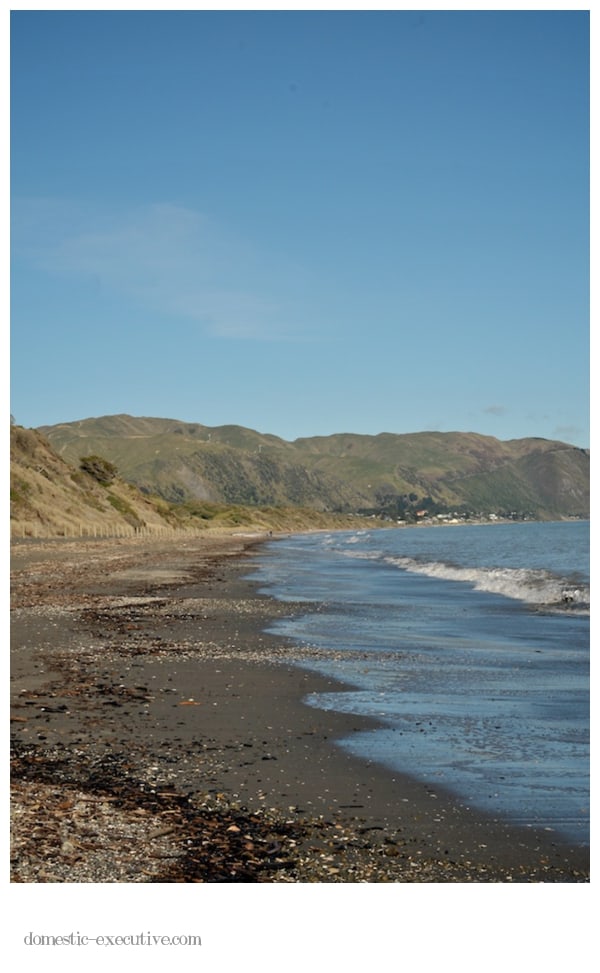 As always the bassets enjoyed a good romp in the sand with little basset finding all disgusting rotting material to roll around in and Fortnum paddling in way too deep and thinking he can drink the see water.  Some dogs just never learn.