Like most siblings there is plenty of rivalry between our two hounds.  Probably more so between Fortnum and Mason since we've never really resolved the top dog role – the only leader in our house is me!
When it comes to running I think it's fair to say what Fortnum has in terms of speed Mason has the edge on him in terms of agility.  Fortnum does not like at all and every time will try to beat Mason by every which way he can.
Yesterday when competition was up there was a fair amount of dirty tricks to win the race along the walkway.  I'll let the pictures tell the story.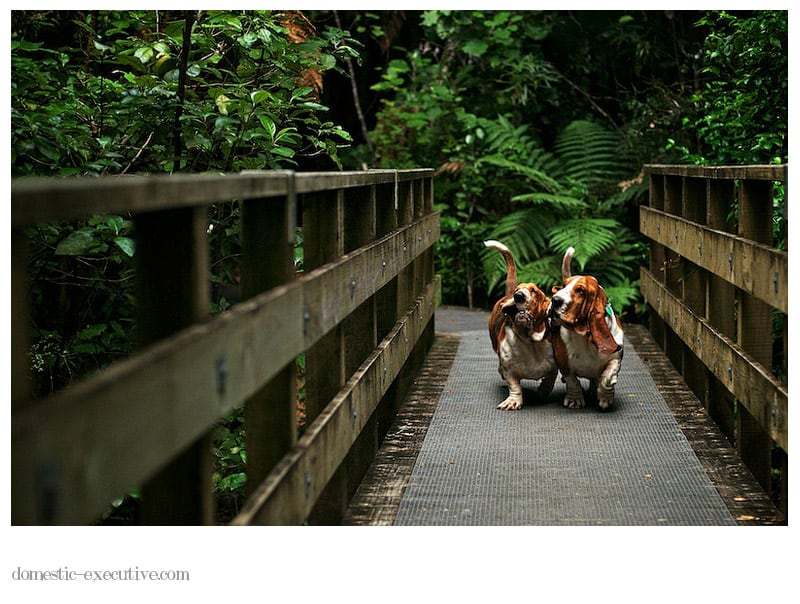 …