I do wonder what the early European settlers to New Zealand were thinking when they loaded their menagerie on the boats.  What must have been on their mind when they added hedgehogs to their payload?  Perhaps they thought they were bringing a potential washer woman, as in the story of Mrs Tiggy-Winkle.  Since their arrival in New Zealand hedgehogs have gone from being delightful creatures into pests.
My memories of hedgehogs in the UK were that they weren't quick enough to cross roads.  I have since learned that they can infact cover long distances at speed.  Hedgehogs are regular visitors to Domestic Executive HQ although I haven't quite worked out whether it is the same one or whether there is a family of them.
I am often calling the dogs off a curled up ball of prickles but Mason was well behaved enough to leave this one in peace.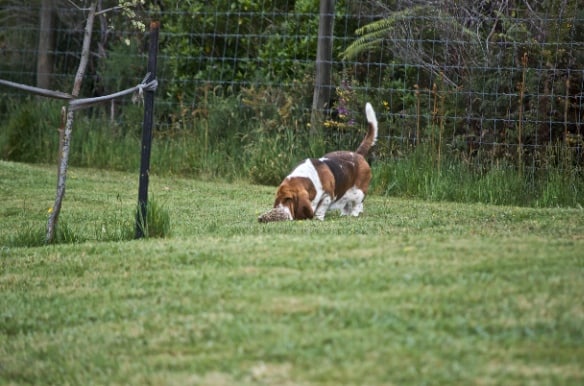 …