All the words of wisdom about photography boil down to one thing.  Practice, practice, practice.I do try to snap away every day but it can become all consuming if you're not careful.
For one thing it's not just the snapping.  Working out the buttons and dials.  But the after production.  The loading the pictures, the viewing, the picking, the checking, the sizing, the uploading, the posting.  It's not something that happens in a tick.  And, I don't even really photoshop – just a quick autofix – which is often undone.
I'm learning that often the best picture is the one you don't try and snap and the best output is the one straight from the camera.  My knowledge of PS Elements is so rudimentary I think that I'd rather not bother with all the actions, boosts and layers.  Even if I knew what they were.
No, here at Domestic Executive HQ we're pretty much running raw.  Well,  not RAW, that's a technical photography thingie that I haven't dared ventured into.
Anyway, that's a long way of leading into today's photostudy efforts.  My bassets at play.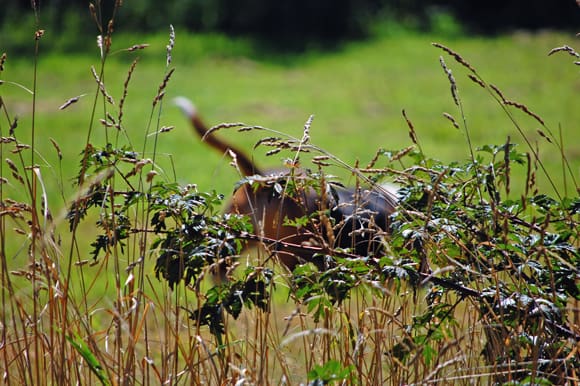 …